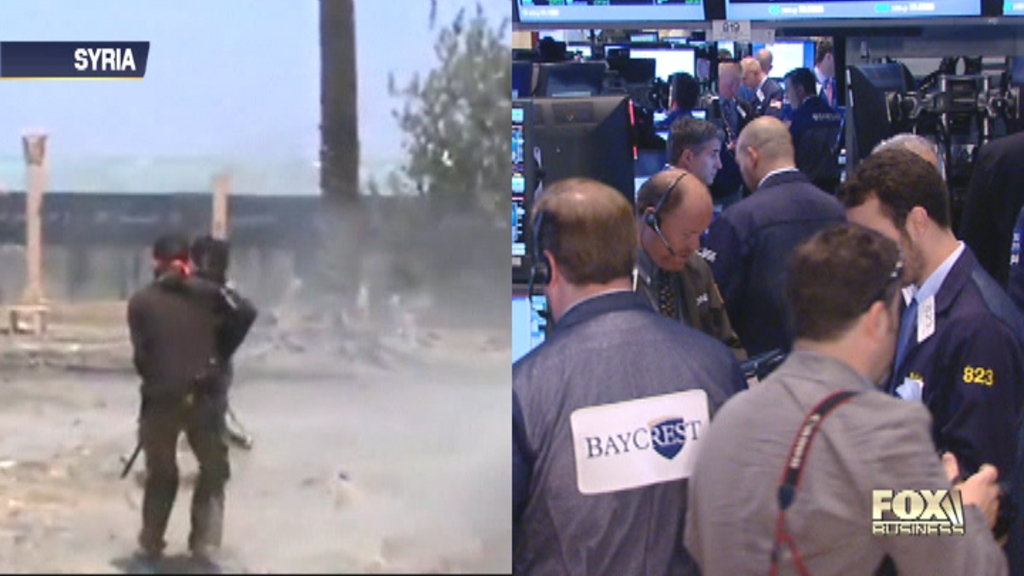 President Obama will press his case for military action in Syria next week, a situation that will surely have a widespread impact on investors and global markets.
The president said Friday he will make a televised address on Tuesday seeking support for a limited attack against the regime of Syrian President Bashar al-Assad for allegedly using chemical weapons against his own citizens.
Securities and commodities markets have risen and fallen in recent sessions reacting to news related to Syria and Obama's efforts to garner support among allies in Europe and among members of Congress.
Markets have generally responded negatively to reports suggesting military intervention by the U.S. is growing more likely. The biggest concern is how such an attack would impact the already volatile conditions in the Middle East.
Obama has had difficulty gaining support among allies abroad and in the U.S. and the president has been increasingly isolated on the issue.
Congress could vote on Syrian intervention next week.
Investors will also be keeping a close eye on economic data scheduled for release next week, including a report on consumer credit on Monday; the National Federation of Independent Business' small business optimism index on Tuesday; a report on wholesale trade due Wednesday; a report on import and export prices due out Thursday; and reports on producer prices, consumer sentiment and retail sales out Friday.
Every piece of economic data is fodder for speculation as the Federal Reserve moves closer to an announcement later this month on whether it will begin scaling back its easy money policies sooner rather than later, possibly as early as this month.
The jobs report released Friday did little to make the Fed's decision easier, as the report wasn't overtly strong enough to justify immediate tapering and wasn't weak enough to justify an indefinite delay for tapering.
The Fed meets again for two days on Sept. 17 and 18 with an announcement due after the second day.