WebMD Removes 'Interim' Title From CEO, Taps President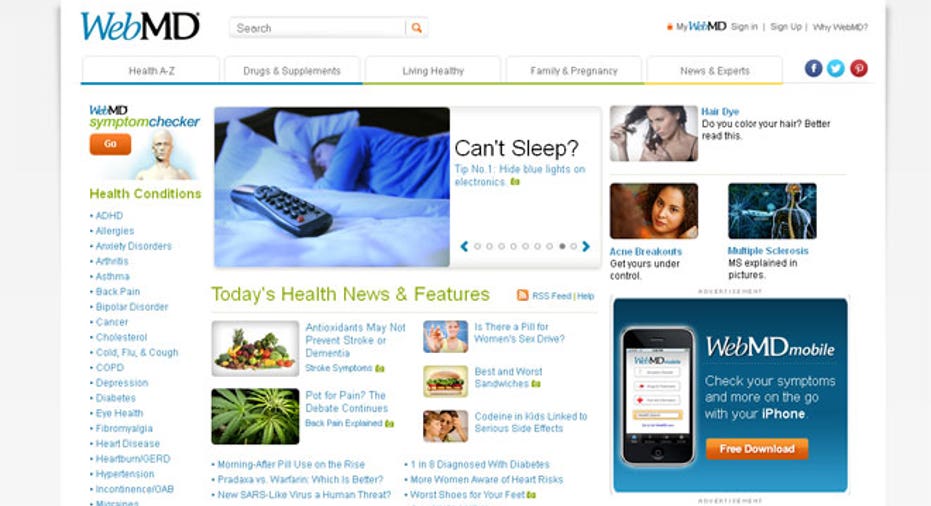 WebMD (NASDAQ:WBMD) elevated David Schlanger on Monday to the permanent CEO position after the company veteran served a three-month stint as interim CEO.
In addition to the personnel move, the online health information provider announced it has kicked off a previously-announced tender offer to buy back up to 5 million shares of common stock.
Schlanger became interim CEO in May, taking over for Cavan Redmond, who left abruptly after less than a year on the job. Prior to that, Schlanger served in a number of other senior roles at WebMD and its predecessor companies over the course of more than a decade.
"With David's leadership, we are well positioned to build on the current momentum and maintain our focus on the development and implementation of the strategies necessary to diversify our revenue base and capture the opportunities arising from the rapidly changing healthcare landscape," WebMD Chairman Martin Wygod said in a statement.
At the same time, WebMD's board tapped Steven Zatz to serve as its president. Zatz previously served as executive vice president of professional services at WebMd, which put him in charge of the company's professional websites and services, including Medscape.com.
"Steve is well suited to capture the synergies between our leading consumer and professional portals and lead our efforts as we position WebMD and Medscape as the hub of a set of services that will facilitate information exchange between patients and their healthcare providers," Wygod said.
Meanwhile, WebMD said it has commenced a tender offer to buy up to 5 million shares of common stock at $34 each. The company previously unveiled the tender offer on August 6.
The 5 million share repurchase represents about 10% of the company's 50.4 million outstanding shares as of August 9 and comes at a premium of 1.8% to its Friday close at $33.40. WebMD said the offer expires at 5 p.m. ET on September 10.
WebMD plans to use a portion of its $1 billion in cash and equivalents to fund the tender offer.
Shares of New York-based WebMD were inactive ahead of Monday's open. They have skyrocketed 133% so far this year, including 24% over the past four weeks alone.