Web Browser Round-Up: From Firefox 4 to Opera 11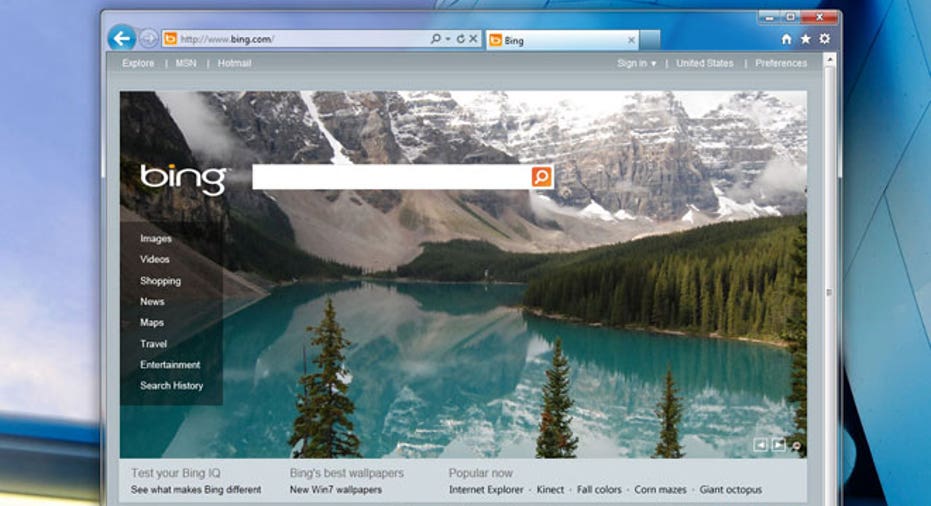 Here's a look at all the latest major Web browsers and the features that set them apart.
Despite its decline in usage over the last few years, Microsoft's (NASDAQ:MSFT) Internet Explorer continues to be the dominant Web browser overall, with 55.92% of the market, according to analytics firm Net Applications. Therefore, it makes sense to start out with IE 9, which adds new features focused on interface and security.
Windows 7 users can turn Web sites into applications with IE 9's Pinned Sites feature, which lets them add sites right to their Windows taskbar, enabling deeper OS integration with the Internet. The browser interface itself is also simplified, to put the focus on the Web site, instead of the software used to view it.
IE 9 utilizes hardware graphics acceleration, tapping into what Microsoft says is 90% of computing power from a PC's GPU that was in the past not used for browsing. As Web sites continue evolving from plain, boring text content to highly-interactive Webapplications and videos, hardware acceleration will become more important. IE 9 adds HTML5 support as well.
As targeted advertisements (sometimes a little too targeted for comfort) and data breaches continue to concern Internet users, IE 9 introduces a feature Microsoft calls Tracking Protection, which it says lets users decide which Web sites they want to share information with. IE's Download Manager also aims at protecting users by integrating SmartScreen malware protection.
However, with IE 9, Microsoft drops support of Windows XP; it will only run on Vista and 7.
Download Windows Internet Explorer 9 from Microsoft
Mozilla's newest version of Firefox adds a more customizable browsing experience and faster performance.
According to Mozilla, enhancements to the Firefox JavaScript engine helped push performance to six times faster than previous versions of the browser.
Firefox 4, like IE 9, has a simpler interface, providing more room for Web content by minimizing buttons and menus.
For users who often keep multiple tabs open at a time to multitask on the Web, Firefox 4 adds a feature called App Tabs, which givesusers an overview of all their open tabs and lets them organize them into groups.
Mozilla added a new "Do Not Track" function to Firefox, to improve privacy, and Firefox Sync, which lets users synchronize their bookmarks across computers and mobile devices.
In addition to having HTML5 support, Firefox 4 has an ability to prevent plugins like Adobe (NASDAQ:ADBE) Flash from crashing the entire browser when they fail. Instead, users can just reload the affected tab, rather than restarting the whole application.
Download Firefox 4 from Mozilla
Google's (NASDAQ:GOOG) newest version of Chrome is focused on being quick, from load time to search speed.
Google says its browser takes just seconds to launch from user desktops and loads Web pages quickly using the WebKit rendering engine.
Further, for applications on the Web, Chrome uses the V8 JavaScript engine to speed up processing. And for graphic-intensive Web content, the browser uses hardware-accelerated 3D graphics.
While most browsers have two separate fields in their toolbars for URLs and search, Chrome merges these into one, which Google calls the Omnibox. The browser also has an instant feature, which begins showing search results as a user types a query, much like Google's search page.
For users who save their logins to sites in their browsers, Chrome now supports synchronizing them across multiple computers. Chrome can also sync bookmarks, extensions, and settings.
Download Chrome 10 from Google
Apple's (NASDAQ:AAPL) Safari 5 adds useful new features and customizations, better HTML5 support, and performance enhancements.
A new Safari Reader feature removes advertisements and other clutter from articles online to let readers focus just on the content on a Web page. Safari also supports extensions, like Firefox, to let users customize their browser with software from thirdparties.
Safari 5's Nitro JavaScript engine, according to Apple, speeds up how fast Macs can run JavaScript code by up to 30%.
There's also now a new Microsoft Bing search option in Safari's search box.
The latest version of Opera aims to speed up browsing, keep users safe, and add smart features to make browsing easier.
Using the Carakan JavaScript engine, Opera Software says its browser is the fastest on earth by many performance tests, even with complex Web sites.
On the security front, Opera says its browser checks data from leading security agencies to protect users from viruses and phishing scams in real time. Opera also has a private browsing feature for individual tabs or the entire browser.
On the technical end, Opera 11 supports HTML5 and the latest CSS3 features.