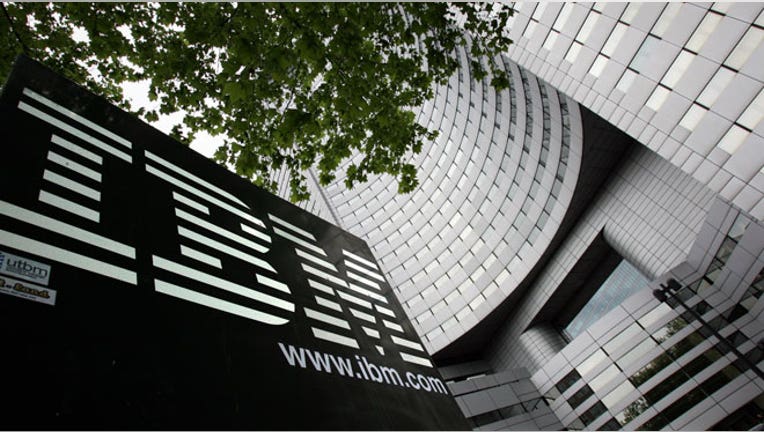 Shares of IBM (NYSE:IBM) slumped in after-hours trade Wednesday as investors digested a weaker-than-expected full-year outlook and a sharp decline in sales in emerging markets.
Revenue for the three-month period ended Sept. 30 slumped 4% to $23.7 billion from $24.7 billion a year ago, missing the Street's view of $24.75 billion.
The quarter was marked by weakness in China, with sales in the company's growth markets dipping 9% and falling by 15% in China alone, as well as a sharp 17% revenue decline to $3.2 billion in IBM's hardware segment and a 4% decrease in its services business.
A 5% dip in Asia-Pacific revenues and a slight 1% decline in the Americas offset a modestly rebounding market in Europe, the Middle East and Africa.
Yet, the company said it continues to anticipate non-GAAP fiscal 2013 earnings of "at least" $16.25, which beats average analyst expectations by a penny when excluding a second-quarter charge related to layoffs from earlier this year.
"We are taking action to improve execution in our growth markets unit and in the elements of our hardware businesses that are under performing," IBM CEO Ginni Rometty said in a statement.
The blue-chip PC maker reported net income of $4.0 billion, or $3.68 a share, during the quarter, which is up about 6% from a year-earlier profit of $3.8 billion, or $3.33 a share.
Excluding one-time items, Armonk, N.Y.-based Big Blue said it earned $3.99 a share, three cents ahead of average analyst estimates in a Thomson Reuters poll.
IBM, which fired hundreds people earlier this year in an effort to streamline and cut costs, says it remains confident it will be able to achieve at least $20 operating EPS in 2015.
Shares of IBM fell 3% to $180.99 late Wednesday.