WBO to review Pacquiao-Horn match scoring, but result stands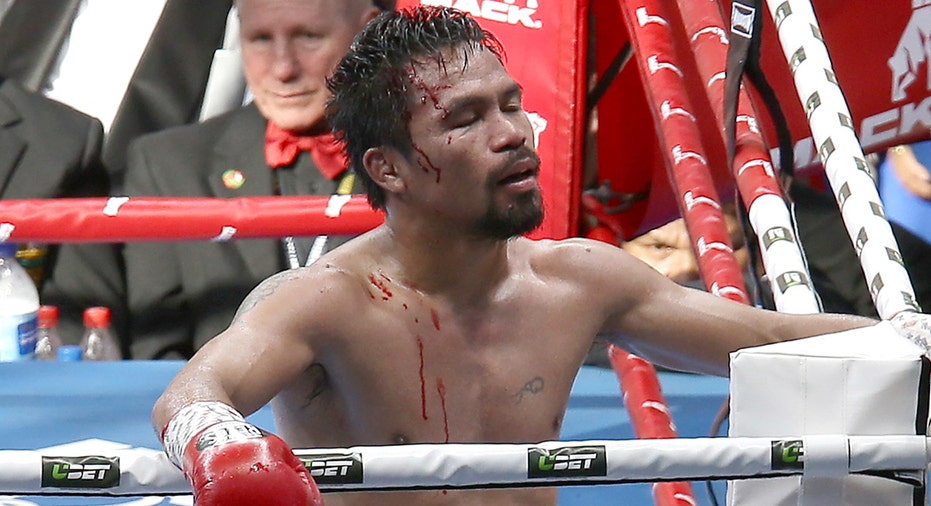 The World Boxing Organization agreed this week to review the scoring of Manny Pacquiao's upset loss to Jeff Horn in a July 2 WBO welterweight title match, though officials warned the controversial result will likely stand.
"I would be very grateful if the GAB can provide any evidence indicating fraud or violation of law," WBO President Francisco Valcarcel said in a letter to the Philippines Games and Amusement Board, the organization that requested a formal review. "The purpose of this review is to be able to give the fans certainty of who was the winner of the bout, even though we do not have the power to reverse the decision of the judges."
The Philippines Games and Amusements Board (GAB) said it based the request on protecting boxing's integrity, citing possible miscalls by the referee and judges. But the WBO reiterated its only hope of revoking the fight judges' decision rests on proving fraud in match officiating.
The fight at Brisbane's Suncorp Stadium in Australia was scored 117-111 by Waleksa Roldan and 115-113 each by Chris Flores and Ramon Cerdan, with Roldan's score coming in for most criticism. Pacquiao entered the fight as a heavy favorite.
Earlier this week, Pacquiao expressed support for the GAB's request for a review. The 38-year-old boxer said he had "already accepted the decision," though he added a review was necessary to "uphold sportsmanship, truth and fairness in the eyes of the public."
"I love boxing and I don't want to see it dying because of [an] unfair decision and officiating," Pacquiao said.
In Manila, Philippines, GAB chairman Abraham Kahlil Mitra welcomed the WBO's decision to carry out a review, saying that even if that won't change the outcome of the contentious bout, it will send a strong signal that any sign of leniency, abuse of authority or wrongdoing would not be tolerated.
"We're happy with that," Mitra told The Associated Press. "Our feeling is, if you're quiet, you'll get abused but if you complain, they'll be careful ... Manny is a senator, a champion, but was like wrestled there, abused by them. If it can be done to him, it can be done to any other Filipino boxer."
Valcarcel said five anonymous judges will review the bout, assigning their own scores to rounds.
The Associated Press contributed to this report.