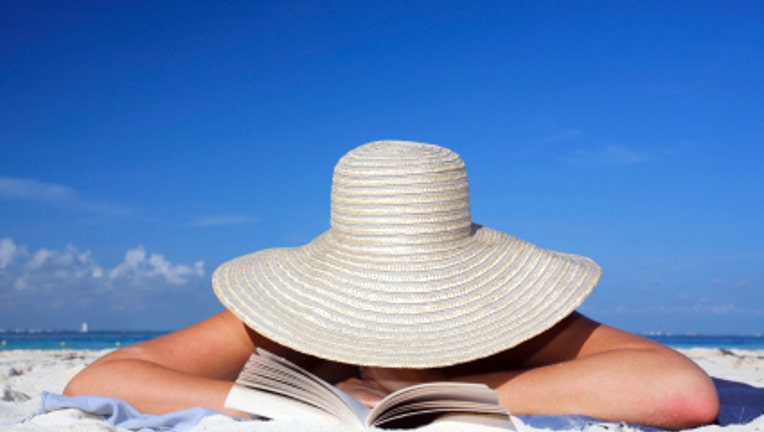 It's never a bad time to think about your next vacation. Getaways can be expensive, but by planning ahead, you can avoid breaking the bank.
"People want to take vacations, and they want to get value," says Laura Fink, vice president of American Express Travel. "They want to know they're getting a good price for the value and the experience they want out of their trip."
Here are tips from travel experts on how to save money on your next great escape.
Accumulate and Use Rewards
"Find the best trip you can and the best deal," says Grayson Clarke, vice president of U.S. Card at Capital One. "You use your credit card to buy what you want, and use your miles to redeem for that purpose. You get to choose whatever trip you want and you can use your rewards for travel, whether that's the flight, hotel or rental car."
Airline and hotel points aren't always convenient because of black out dates or limited availability, but your credit card may offer rewards that will help offset costs.
"When you're in the program, know your balance and how it works — the more knowledge you have, the more power you have to integrate these into your [next] vacation," says David Patron, head of rewards and offers at Wells Fargo Consumer Financial Services.
While you're using points or rewards, you can still accumulate more.
"A lot of times it's looking for ways to double or triple dip — you get rewards and then when you book, you earn more miles or hotel points," says Sarah Gavin, head of Communications at Expedia.
Look for Deals Online
"When you're planning for your vacation, make sure you're signed up for [travel] email alerts or social media so you can watch for those deals when they come up and you can jump on them," says Keith Nowak, director of Marketing Communications at Travelocity.
Before you book, be sure to check verified reviews written by people who actually paid to stay at those hotels to give you confidence that your money is well spent.
Book Hotel and Flight Together
"The number one way to save money is to book your flight and hotel at the exact same time," says Gavin. Depending on where you're traveling, how many people you're with, and the length of stay, you can save $540 on average across all destinations, she says, with more savings at some of the big resort destinations.
Plan Ahead for Flights
Booking early saves you money and provides you with more flexibility. "If you're booking a long haul flight, you'll want to book further out, like 50 to 100 days, to save money," says Gavin.
Shop for Hotels on Your Mobile App
Your phone can be your best friend when you're looking for a hotel, as apps may have discounted prices that aren't available on your desktop. "Most hotels are required to publish the same price everywhere, but they can offer a discount to a small population," says Gavin.
Even so, depending on when and where you're traveling, booking a hotel far in advance does give you more selection. Hotel rates do fluctuate and they go up seven to 21 days out, according to Gavin. "If you're really close to the date you're going to stay, always price shop through your mobile phone … people save up to 40% on US destinations if they're 48 to 72 hours out."
Rental Car Reservations
You can always change a rental car reservation if you see a better deal, suggests Nowak. "Like a lot of travel, your deals will be based on location, season and popularity," he says.
To save money, Nowak suggests checking with your credit card or insurance company about whether you have coverage for rental cars. Also, your smartphone has a map that's cheaper than a rented GPS, just remember to bring a car charger in case your battery runs low.
Food and Activities Can Add Up
Check daily coupon sites for discounts or opportunities to prepay for a restaurant or activity on sites like Groupon, Amazon Local or LivingSocial, for example. You can also use points to buy gift cards for a particular restaurant or activity to cut costs.
"The fact that you scheduled and prepaid for it, you'll know how much you're going to spend before you leave," Nowak says. "Look for tours at historical sites, restaurants, breweries and wineries — these are very interesting and often free."
Although discounts aren't available for everything, money saved on airfare and hotel can be reallocated to activities.
"It's all about directing your funds towards fun," says Nowak.