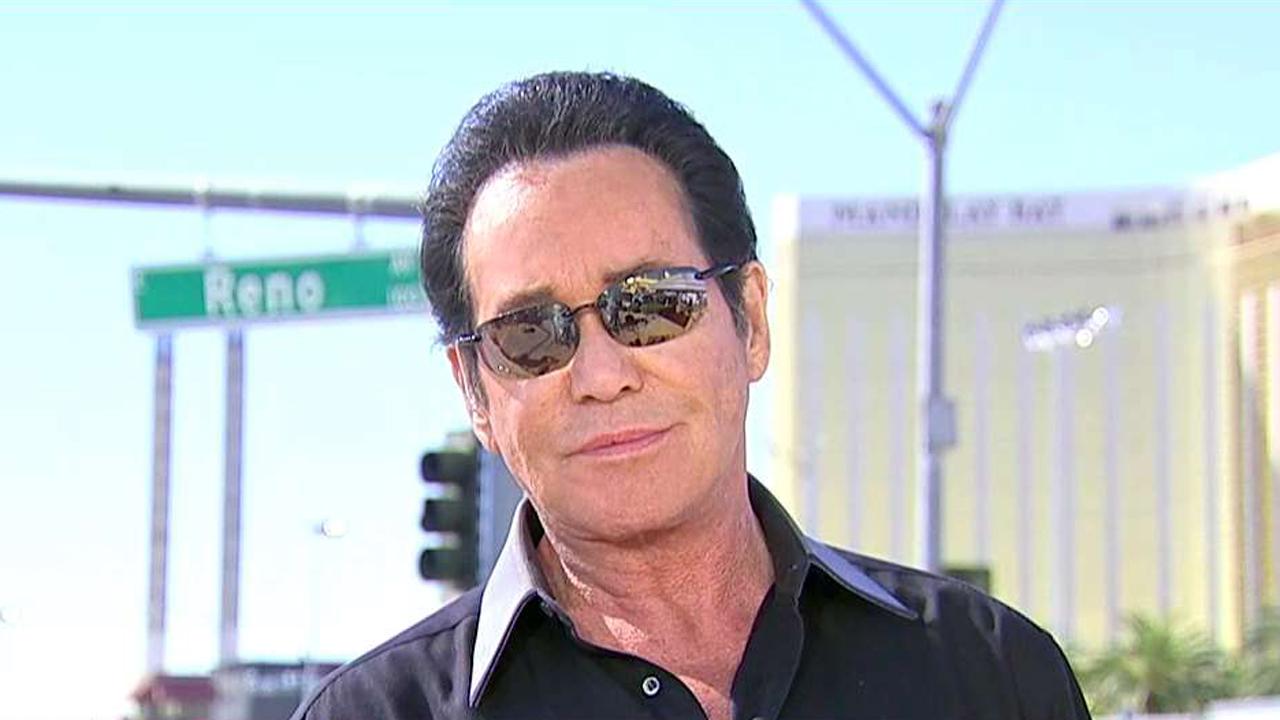 Wayne Newton has a message to anyone who is leery about visiting Las Vegas following the deadliest mass shooting in the history of the United States.
"I am hoping and I believe that the horrific incident that happened Sunday night will not define what Las Vegas is and the people here," Newton told FOX Business' Neil Cavuto on Tuesday.
A gunman opened fire at the Route 91 Harvest Festival in Las Vegas, Nevada on Sunday night, killing at least 59 people and wounding more than 500 others.
Mr. Las Vegas, who has been synonymous with the entertainment capital of the world for decades, said the city remains one of the safest in the world.
"I obviously think that something can be learned from this that maybe certainly we can improve the way we do things, but this is truly one of the safest cities to live in and be a part of, Newton said.
President Trump called on the nation to seek "unity and peace" and will visit Las Vegas on Wednesday.
"I think that [Trump] coming here simply proves to the world that Las Vegas and the surrounding areas are not something that they can turn into something [that] could defame what Nevada and Las Vegas is," Newton said.