Wayne Huizenga mourned by Florida's sports community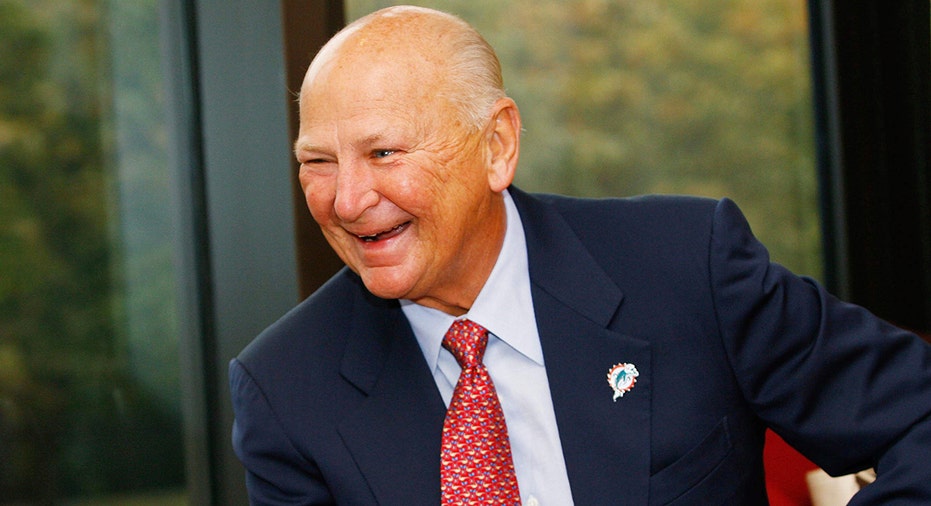 Florida's professional sports community publicly mourned the death of billionaire businessman H. Wayne Huizenga on Friday.
Huizenga was an instrumental figure in the state's sports landscape, serving as the founding owner of Major League Baseball's Miami Marlins and the National Hockey League's Florida Panthers. He also owned the NFL's Miami Dolphins from 1993 to 2009.
"Today, we mourn the passing of the original Florida Marlin, Mr. H. Wayne Huizenga, who will be remembered as much for his contributions to South Florida professional sports as he was for his many charitable endeavors in the surrounding community," the Marlins said in a statement.
Huizenga died at age 80 at his Fort Lauderdale home after a decades-long battle with cancer, the Sun-Sentinel reported. Huizenga is the only U.S. businessman to found three Fortune 500 companies: Waste Management, Blockbuster Video and AutoNation.
"We mourn the loss of a beloved member of the Dolphins family," the Dolphins said in a statement.  "Your kindness and generosity can be felt throughout South Florida. We will miss you Mr. H."
Huizenga founded both the Marlins and the Panthers in 1993. The Panthers made their one and only Stanley Cup appearance under his stewardship in 1996, while the Marlins won the World Series in 1997 in just their fourth season. He encountered widespread criticism when he ordered most of the Marlins' top players to be traded after the championship win, citing budgetary concerns.
A noted philanthropist, Huizenga donated $2.6 million in charitable contributions in 2015, according to the Sun-Sentinel. He had a net worth estimated at $2.8 billion in 2017.
"The Florida Panthers organization is heartbroken by the news of H. Wayne Huizenga's passing," current Panthers owner Vincent Viola said in a statement. "Mr. Huizenga's lifelong commitment to our community, his philanthropy and his entrepreneurial spirit ensure that the Huizenga family legacy will live on in South Florida."