Waymo Steps Up Uber Battle, Inks Deal With Lyft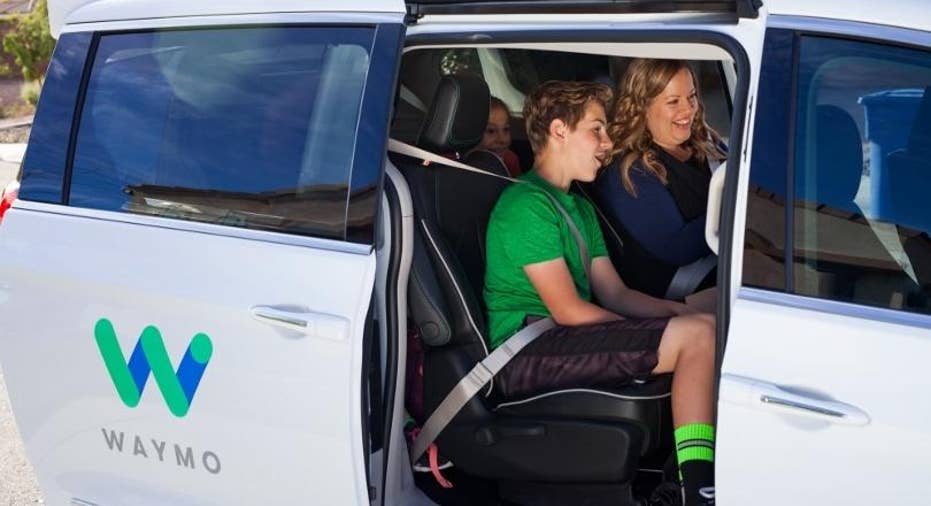 Waymo sharpened the knives in its fight against Uber this week, teaming up with Uber's chief rival, Lyft, to bring autonomous vehicle technology to the masses.
"We're looking forward to working with Lyft to explore new self-driving products that will make our roads safer and transportation more accessible," spokesperson for Waymo, Google parent company Alphabet's self-driving car unit, told PCMag. "Lyft's vision and commitment to improving the way cities move will help Waymo's self-driving technology reach more people, in more places."
"We can confirm that we are partnering with Waymo to safely and responsibly launch self-driving vehicle pilots," Lyft confirmed. "Waymo holds today's best self-driving technology, and collaborating with them will accelerate our shared vision of improving lives with the world's best transportation."
The New York Times, which first reported the partnership, said the companies will "bring autonomous vehicle technology into the mainstream through pilot projects and product development efforts," but details are otherwise scant.
The news would otherwise be a run-of-the-mill partnership were it not for Waymo's very public legal battle with Uber. Waymo sued Uber in February, accusing the app-based startup of stealing its technology. The suit alleges that former Google engineer Anthony Levandowski downloaded more than 14,000 proprietary design files—9.7GB worth of data—for a LiDAR system in late 2015 before he left the company to found Otto, which Uber later acquired. Last month, Waymo asked a court to halt Uber's self-driving research. (Update: A judge on Monday rejected Waymo's request, allowing Uber's testing to proceed, but ruled that Levandowski can't work on any LiDAR-related projects.)
Most recently, though, the court rejected Uber's bid to move the case into arbitration, the Times reported, meaning the fight will continue in public.
Waymo has been rolling right along with its self-driving car efforts; it has 100 self-driving Chrysler Pacifica Hybrid minivans roaming public roads, and last month announced plans to add another 500 to the fleet. The company in April launched an "early rider program" in Phoenix, Ariz., giving select individuals the opportunity to be among the first in the world to ride in and give feedback about its self-driving vehicles.
Uber is also on the streets in Arizona, as well as Pittsburgh and California.
This article originally appeared on PCMag.com.