Watch: Cubs Tour New Clubhouse After Wrigley Renovations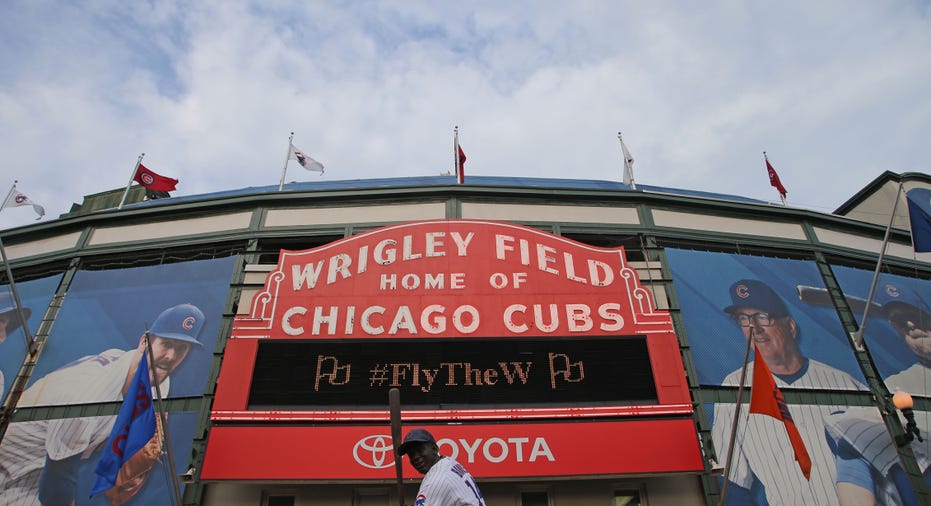 When Chicago Cubs players returned home to Wrigley Field, they discovered far more spacious digs than they remember.
The Cubs, who will play their 2016 home opener Monday night versus the Cincinnati Reds, built a brand new home clubhouse as part of large-scale renovations at Wrigley Field, the second-oldest ballpark in the big leagues. The 30,000-square-foot circular clubhouse includes new lockers, a media center, a player lounge, team offices and training facilities. The Cubs say it's one of the largest clubhouses in baseball.
It's also a far cry from the cramped 11,000-square-foot clubhouse that was located under the dugout. The Cubs are using the space occupied by the old clubhouse, which was in use since 1984, to expand the dugout and add two underground batting tunnels.
Visiting teams will have to wait for their own upgraded facilities in Wrigley Field. Construction of the visitors' clubhouse is slated for the last phase of renovations.
The new Cubs clubhouse was included in the second phase of the $575 million project that began in 2014. Some visible changes inside the ballpark were completed last season, when the Cubs installed a massive video board and new bleachers in the outfield. Construction in and around Wrigley Field, including a Sheraton hotel across the street, will continue through 2016. The Cubs expect the entire project to be finished by 2020.
The Ricketts family of TD Ameritrade (NYSE:AMTD) fame purchased 95% ownership of the Cubs for a reported $845 million in 2009. According to the latest estimates from Forbes, the Cubs are worth $2.2 billion, fifth best among all MLB franchises.