Warren Buffett: Dimon is Best for Treasury During a Financial Crisis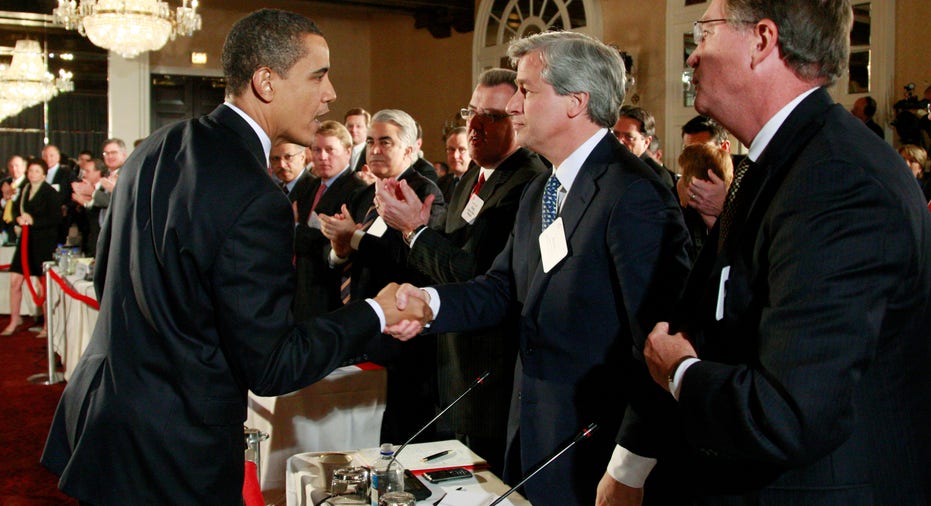 As President Obama mulls a replacement for Tim Geithner, billionaire investor Warren Buffett believes the best person to lead the Treasury Department during a financial crisis is J.P. Morgan Chase (NYSE:JPM) CEO Jamie Dimon.
While Dimon is not believed to currently be in the running for the plum Cabinet position, the well-respected Wall Street banker's name has been floated in the past.
"If we did run into problems in markets, I think he would actually be the best person you could have in the job," Buffett said in response to a question about Dimon from Charlie Rose during an interview that aired on PBS Monday night. "World leaders would have confidence in him."
The leading candidate to replace Geithner is believed to be Jack Lew, currently the White House Chief of Staff and a former director of the Office of Management and Budget.
A number of others may also be under consideration for the top job at Treasury, including BlackRock (NYSE:BLK) CEO Larry Fink, Evercore (NYSE:EVR) Chairman Roger Altman and Gary Gensler, a former partner at Goldman Sachs (NYSE:GS) who is currently the chairman of the Commodities Futures Trading Commission.
Dimon's reputation as a savvy but safe banker took a hit this year due to the London Whale trading debacle, which has cost J.P. Morgan $6.2 billion so far.
"Obviously, you know, there was a failure of control," Buffett told PBS about the trading losses. "If you run an army, if you run a church, if you run a government, any large institution, people will go off the reservation sometimes."
While Dimon had been seen as a friendly Wall Street exec for the administration, he has since criticized the Dodd-Frank financial overhaul that Obama has championed as well the policies of the Federal Reserve.
Geithner is leading the administration's negotiations on the fiscal cliff and is expected to leave soon after reaching a potential deal.
Shares of New York-based J.P. Morgan rose 0.59% to $41.11 Tuesday morning, leaving them up more than 23% so far this year.