Warning Signs of Elder Financial Exploitation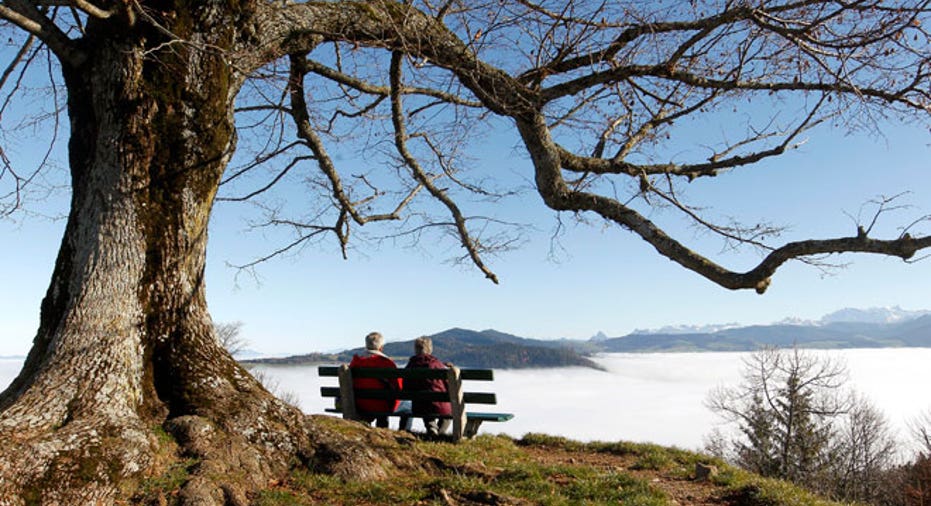 Elder financial abuse has become a growing problem in the U.S. Whether the fraudsters are  unscrupulous financial professionals, dishonest family members or complete strangers, senior financial abuse spans a broad spectrum of conduct and they targeting people of all levels of income.
"One of the dilemmas we have right now is pensions have all but disappeared from American life," says Susan Fulton, founder of FBB Capital Partners. "An increasing percentage of elderly people are faced with lump sum distributions and are then thrown to the wolves. Because of that, there's a level of anxiety and when people are anxious they do not make good decisions."
What's worse, it's becoming harder to protect older people from potential threats by doing due diligence and finding honest financial advisors. A 2011 study by MetLife showed 51% of the fraud cases are perpetrated by strangers—and their scam tactics aren't always obvious.
For example, Steven McCarty, chairman of the National Ethics Association www.ethics.net  says it's not uncommon for criminals to lurk around pharmacy parking lots and prey on older customers. The scammer will befriend the senior and then swipe the shopper's checkbook or purse and gain access to personal information, including banking and investment accounts.
The MetLife study also revealed that 34% of the scams were carried out by family or friends and 15% was due to a so-called financial professional or Medicare and Medicaid fraud.
Although financial professionals only represent a small portion of the fraud, experts point to the insurance market as being particularly rife with scams. Fulton says seniors are drawn to annuities, a long-term tax-deferred retirement contract that can give provide regular cash infusions instead of a large lump sum, because they tend to be easier to manage. However, she says most people aren't aware that the money invested in an annuity is only backed by the insurance company and not the U.S. government.
"People who don't have a lot of money are the target of annuity salesmen," says Fulton, noting that it's not uncommon for an annuity salesman to get a commission of 8% to 10% of anything sold. Annuities aren't backed by anything but the credit of the insurance company so if the company goes south so goes the senior's investment.
Fulton recommends seniors who want the recurring income stream through an annuity consider a charitable gift annuity from a well-established non-profit like the Red Cross or Yale University.
"You get a tax deduction and also a stream of income that is higher than through a for-profit annuity," she says. Fulton also urges investors to make sure they put no more than 10% of their income in an annuity or any other investment. After all, diversification is the best way to protect from a volatile market or any bad investments.
For seniors with trusted family and friends nearby, financial advisors say it's a good idea to keep them in the loop regarding all their finances. For instance, an adult child, grandchild or long-time friend should have access to the account numbers, know any financial advisors and have an idea on how a senior's money is invested. This helps keep a better awareness about investments and aids a financial advisor to spread the news of any potential red flags.
Some of those red flags, according to McCarty, include unusual withdrawals that don't fit a pattern, erratic transactions, and uncharacteristic nonpayment for services, attempts to wire large sums of money and the closing of CDs or accounts regardless of the penalties.
The scammers themselves also give off red flags. McCarty says people who show too much interest in an elder's finances or assets when they aren't involved in that area of care is a warning sign, along with an older person being unusually fearful or submissive toward a caregiver.
"Ideally, if you are older, you need a trusted circle and that trusted circle could be your lawyer or it could be your financial advisor," says Paul Gentile, executive vice president of the Credit Union National Association. "Let your adult children know where all the money is." For elders who don't have anyone to trust, there are a lot of non-profits created to help manage and protect finances.
Because scam artists prey on the vulnerable they will often urge seniors to make a decision on the spot instead of letting them think it over. Financial experts say the last thing someone wants to do is be bullied into a financial decision and should vet any investment solicitation before jumping in.
"Get help from a non-profit organization," says Fulton. "Don't get help from the friendly banker who will sell you his annuity."