Want a Coupon? There's an App for That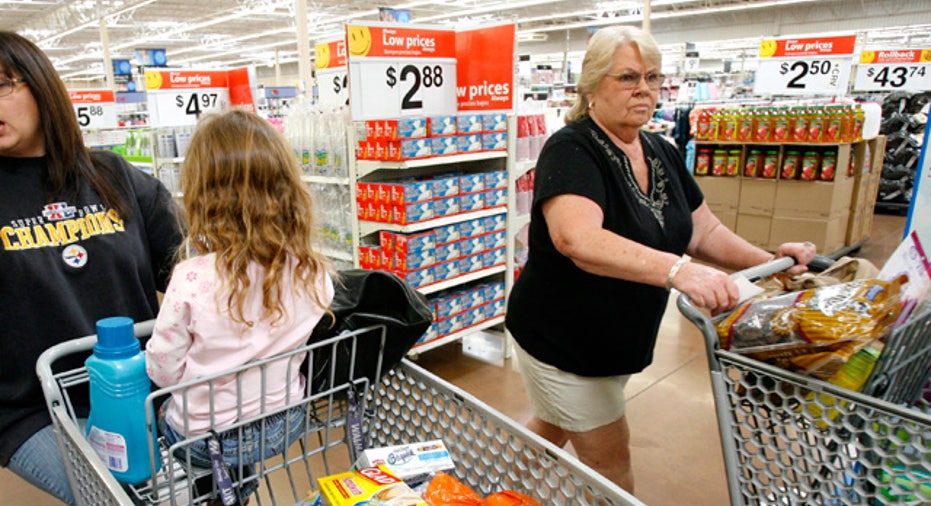 Suppose that, wherever you went, coupons appeared out of nowhere. That's what it's like for some consumers who use location-based apps such as Foursquare, Gowalla and Facebook Places, as companies try a new way to use social media to snag customers.
For instance, Doug Taylor of Vero Beach, Fla., was on a trip celebrating his wedding anniversary when he "checked in" on Foursquare, indicating that he was at a hotel in Orlando. A pop-up offered him free admission to a dueling pianos show at a bar across the street. The admission otherwise would have cost $10 each for him and his wife. "We scored big time," he says.For the uninitiated, location-based apps use your smart phone's GPS to share your location with other users whom you designate. These free games enable you to connect with friends and learn about places nearby. On Foursquare, for example, users can leave tips for each other about attractions, earn badges for visiting different types of places and can become "mayor" of a location when they check into it more often than others.
Now some retailers are offering coupons via location-based apps. For the consumer, that can mean unexpected deals. But new users should consider a few privacy issues.
Little effort required
Foursquare, which started in select cities and then launched worldwide in January 2010, appears to be offering the most frequent discounts. In July, Chili's claimed to be the first national restaurant chain to offer a coupon via a location-based service when it offered free chips and salsa to anyone who checks in to a Chili's using Foursquare.
The benefit for consumers is they don't spend time searching the mobile Web for coupons, and the deals can be unexpected. "A big benefit of these apps is that they take little effort on the part of the user," says Patrick Boegel, director of media integration at Media Logic, a social media marketing firm in Albany, N.Y. When users check in to a location, they get a pop-up notifying them of discounts nearby. For instance, Boegel helped devise a campaign for music retailer FYE that pushes coupons and deals to Foursquare users not only when they check in to an FYE store, but also when they check in to another store in the same mall.
Die-hard social media geeks and casual users have scored coupons using these apps. Melody Chalaban of Long Beach, Calif., for instance, checks in on Foursquare and Gowalla most places she goes. That paid off in one visit to the Gap: Her Foursquare check-in yielded a 25% off coupon, and her Gowalla check-in won her a free pair of Toms Shoes. Her discounts were part of a promotion offered to select people who checked into an apparel or electronics store. On the other hand, Jessica Bardolous of San Francisco has used Loopt, another location-based app, only twice -- but that won't keep her from enjoying the two-for-one deal on a trip to Cancun, Mexico, she won by checking in to a taco truck during a four-hour promotion by the Virgin America airline.
Control your privacy
Scoring coupons can add to the fun of using these apps, but because you're divulging your exact location, consider some easy privacy controls:
* Limit your friends to people you actually know. Most users advise being selective. Geoff Wood of Des Moines, Iowa, who has used Foursquare since it went nationwide, says he connects this way only with people he would want to hang out with in person.
* Learn the privacy particulars of your app. Foursquare makes it easy; with each check-in, you're given the option to share your location with Foursquare friends, with your Twitter or Facebook friends, or with no one. But on Gowalla, all of your check-ins are shown to all users, unless you go into the global settings and choose to share only with friends.
* Be choosy when connecting with Facebook or Twitter. Most location-based apps, as well as Facebook's Places check-in service, let you broadcast check-ins to your Facebook friends and Twitter followers, which may include people you don't know well.
Amanda Flahive of Hoffman Estates, Ill., mostly uses Twitter to connect with business acquaintances, so she doesn't normally post after-hours or weekend check-ins to Twitter. "I'll only do that if it's a cool restaurant or a great deal that I want everyone to know about," she says.Discover how to create a budget and how to save money every day. Subscribe to our weekly Frugal News.