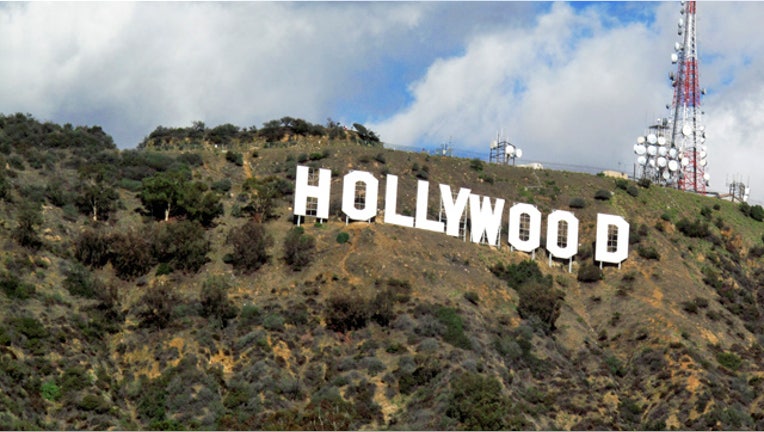 Nestled between those who live for luxury and those who couldnt care less about it is a group of people who would love to buy high-end goods but either cant justify doing so or simply cant afford to.
Lucky for them, a handful of companies are helping to bring the lifestyles of the rich and famous to the masses.
Here are five of them.
Rent the Runway is the self-appointed Netflix for fashion, allowing users to borrow designer dresses at a sliver of the cost at retail. It was founded in 2009 by Harvard Business School classmates Jennifer Hyman and Jenny Fleiss, who say on their Web site that the service is geared toward women who know and love high fashion, who want to look glamorous for all their nights out and experiment with new brands without the anxiety of investing in piece after piece.
The concept is simple. Say you want this Helmut Lang dress (which retails for $550 but can be rented on Rent the Runway for $75) for an event you have this month. You select the date you need the dress to arrive and choose two sizes in the dress, this way you have a backup if one size doesnt fit. Both dresses will come in the mail (youre only charged for one) and must be sent back within four days or eight days, depending on the option you choose.
As far as price, you would pay $75 for the dress as well as a $5 fee to cover the cost of dry cleaning and minor wear and tear repairs. Standard shipping begins at $12.95 and overnight shipping costs $35. If you dont send the dress back on time, you risk having to pay 5% of the retail price for every day that youre late.
On the business end, Rent the Runway says things are looking good. At the recent Reuters Global Luxury and Fashion Summit, Hyman and Fleiss reportedly said the company is on path to achieving revenue of $20 million this year, more than triple its 2010 revenue. In May, the company received a $15 million investment from venture capital firm Kleiner Perkins Caufield & Byers. Bain Capital and Highland Capital have also backed the company.
Adorn is the same concept as Rent the Runway, but for diamonds, pearls and fine jewelry of all kinds. The site boasts a host of eye-popping jewelry, including this $24,000 necklace that can be borrowed for $260 and a pair of earrings that resemble the ones Kate Middleton wore on her wedding day, which retail for $8,250 and can be rented for $160.
Due to the rare and expensive nature of its products, Adorn takes a 5% to 10% security deposit for each item borrowed. If items are returned late, the borrower could be held responsible for anywhere from an additional charge of 20% to 200% of the rental fee. The company provides insurance to cover the jewelry while it is in transit with no deductible to the borrower, but while the item is in a persons possession, the deductible is 33% of the items full retail value.
Adorn was conceived in 2006 by Bert Stouffer and then acquired by Derek Zaun, one of the initial investors in the company, this year. It was initially geared toward the bridal industry, but now targets a broader audience and boasts 50,000 e-mail subscribers. Zaun says sales have increased 225% to 400% year over year since 2006, and says plans are in the works for the company to have a retail storefront by the end of the year.
If you really want the celebrity lifestyle, you can hire a team of paparazzi to cause a stir around you. (Yes, really.)
Celeb 4 a Day, which was founded in 2007 by photographer Tania Roberts, operates out of four major cities in the U.S.: Los Angeles, San Francisco, Austin and New York. The company offers a number of different packages for purchase, with prices varying from city to city. In Los Angeles, for instance, the $499 A-List Package will buy you four personal paparazzi to follow your every move and shout questions at you for half an hour. The $2,499 MegaStar Package is a two-hour experience that includes six personal paparazzi, one bodyguard, a publicist and a limousine.
Our belief is that the everyday person deserves the attention as much, if not more, than the real celebrities and nothing makes us happier than to be able to provide that service to each and every one of you, the company states on its Web site.
The site also offers a package that will allow you to spend the day tagging along with a real-life paparazzo in Los Angeles. The price? $799.
If glitzy clothes and jewelry dont do it for you, but stepping out of a Bentley, Maserati or Rolls Royce would make your day, renting a luxury car is an option.
Founded in 2004, Gotham Dream Cars is one of the biggest names in the exotic car-rental business, offering its services in the Northeast (New York and its surrounding states) and Southeast (Florida and its surrounding states).
One of the latest additions to the companys fleet, the Rolls Royce Phantom Drophead Convertible can currently be rented for $1,950 a day hardly chump change, but much lighter than the $427,000 price tag it boasts at retail.
Avelle, which first launched as Bag Borrow or Steal in 2004 but changed its name in 2008, is the same concept as Rent the Runway and Adorn, but for designer handbags, sunglasses, watches and jewelry.
The site offers a variety of membership options, all of which come with a fee, though members get special privileges and pricing unavailable to non members. (This Louis Vuitton bag, for instance, which retails for $1,680, can be rented for $60 a week or $175 a month. Non-members would pay $66 a week or $191 a month.) Unlike Rent the Runway, Avelle items can be rented by the week, month or for several months. Many of the items offered are also available for permanent purchase.
Standard shipping is $4.95 and $150 of free damage insurance--which does not include theft or loss--is included with each rental.