Walt Disney's 2Q Earnings, Revenue Miss Views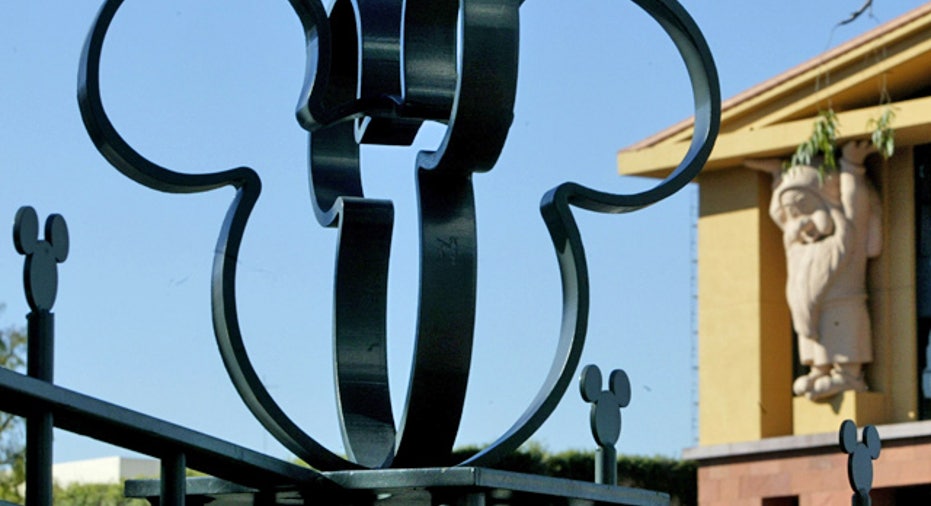 Walt Disney Co. (NYSE:DIS) reported disappointing second-quarter results on Tuesday after the bell, missing Wall Street's expectations and prompting the shares to slide more than 2%.
The media and entertainment giant posted a profit of $942 million, or 49 cents a share. That compares with last year's earnings of $953 million, or 48 cents a share.
Revenue rose to $9.08 billion, compared with year-ago sales of $8.58 billion.
The results missed expectations, as analysts polled by Thomson Reuters had predicted earnings of 57 cents a share on revenue of $9.12 billion.
Revenue from the company's media networks rose 12% compared with the second quarter of last year, as revenue from Disney's parks and resorts, consumer products and interactive media rose 7%, 5% and 3%, respectively. Studio entertainment revenue fell 13% compared with the year-ago period as a result of lower unit sales compared with last year's strong performance of "Toy Story 1" and "Toy Story 2" and the animated version of "Alice in Wonderland" in the domestic market. The company also noted losses related to the film "Mars Needs Moms," which performed poorly at the box office.
The company's cable networks saw operating income rise $174 million to $1.4 billion in the quarter, as a result of growth at ESPN, ABC Family and the Disney Channel. Media networks also reported increased operating income, up $44 million to $167 million, as advertising revenue and affiliate fees improved.
"We are pleased with the underlying quality of our second quarter earnings," said Robert A. Iger, President and CEO of The Walt Disney Company, in a statement. "There is great creative momentum throughout the company which gives us continued confidence in our ability to grow our businesses."
Shares of the Walt Disney Co. rose 81 cents, or 1.9%, in Tuesday's session, before falling 2.5% in after-hours trading.