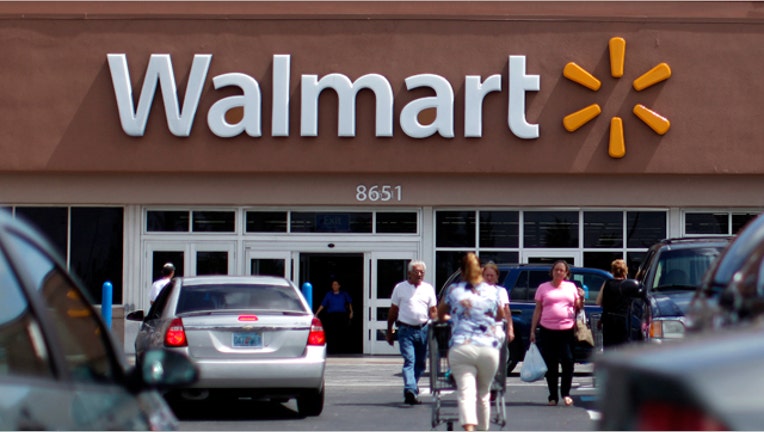 We're still weeks away from Thanksgiving and the four-day Black Friday bonanza, but at Walmart the holiday-sales season starts on Nov. 1 when it institutes price "rollbacks" on 20,000 in-store and online items, including popular electronics and toys. Among the deals: an XBox One game system for $349, down from $399, a 46-inch Samsung HDTV for $528, $50 less than its usual price; and a Dell Inspiron Touch notebook PC with a 15.6-inch screen for $479, down from regular $549.
The same-day, online-only specials include a 50-inch Sceptre LED/LCD TV for $349, $30 less than its usual $379 price, and a 9-inch RCA tablet for $69 instead of $89.
Then, just two days later on Nov. 3, Walmart will augment those sales with a 24-hour cyber event, offering online deals on 15 items it claims will be sold at "Black Friday- and Cyber Monday-like prices." Those deals include a 48-inch Sony LED/LCD TV for $348, down from $448, and a 40-inch Element LED/LCD TV for $199, a big drop from its usual $298 price. A 7.85-inch Nextbook tablet will be available for $49, half its usual price. You can get same-day pickup at a local store.
Find out the best places to shop for with our electronics store buying guide and Ratings. And check our Holiday Gift Ideas page.
During a conference call with the media on Oct. 30, Walmart was mum on its plans for Black Friday and Cyber Monday. Walmart executives instead focused on other initiatives, such as free shipping (on online orders of $50 or more) and Search My Store. This feature on its mobile app lets you search for almost any item carried in a Walmart, check its availability, location, and reviews. The feature is available only for Android phones but will be rolled out to iPhones in mid-November.
Walmart was also noncommittal a decision to match competitors' online prices. Just hours before the conference call, the The Wall Street Journal reported that Walmart was testing a price-matching program. The executives said only that while price matching is being considered, no decision has been made.
Last year, Walmart didn't release its Black Friday sales until the second week of November, though it did have some pre-Black Friday deals a week earlier. Keep checking back for all our Black Friday coverage, including evaluations of the best deals.
—James K. Willcox
Copyright © 2005-2014 Consumers Union of U.S., Inc. No reproduction, in whole or in part, without written permission. Consumer Reports has no relationship with any advertisers on this site.