WallMonkeys CEO: Self-Funding Allowed Me to Grow Quickly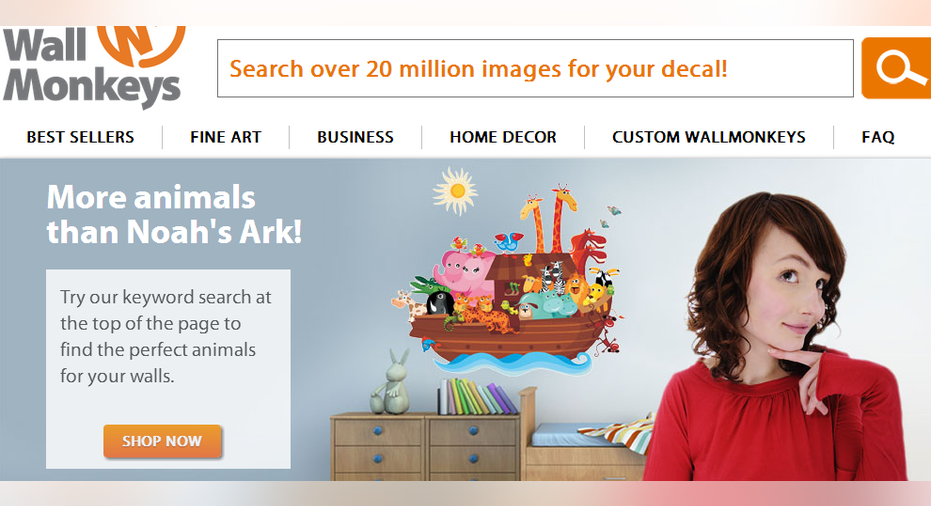 Small Business Spotlight: WallMonkeys, @WallMonkeys
Who: Jason Weisenthal
What: A wall-decal company
When: 2009
Where: Kensington, MD
How: WallMonkeys prints on-demand and custom wall decals for customers who can upload their own high-resolution images or choose from the company's 20-million-image database.
"The customer picks the image in whatever size they want and we don't print until we have the order," says founder and CEO Jason Weisenthal. The removable decals can be reused up to 100 times, says Weisenthal, and cost between $10 and $114. The company is on track to gross over $2 million in sales this year, he says.
Biggest challenge: "Creating awareness is the biggest challenge," says Weisenthal.
One moment in time: Weisenthal says funding the company himself has been beneficial to him. "I didn't take on any investors or take money from anyone with influence on my business decisions," says Weisenthal, allowing him to grow the business at his own pace.
Best business advice: "Use your network and use smart people as resources," says Weisenthal.