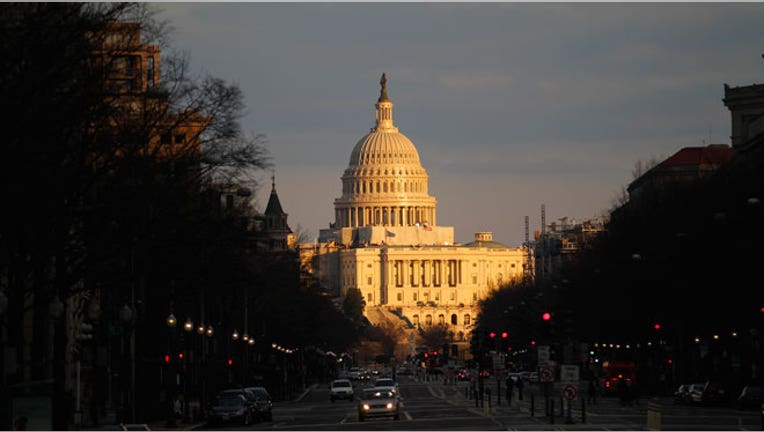 U.S. stocks have taken a beating since the November 6 election, as all three major market indices are down more than 5% since.
But talk to some traders and they'll tell you they expect all indices to hold to gains made earlier in the year, though the fiscal cliff remains the top concern for the market. Indeed, the S&P 500 is still up some 7.7% since January despite the recent rout.
According to the latest Charles Schwab Active Trader Sentiment Survey conducted on October 20, more than half of participating traders gave the government a D or F grade for pursuing policies that encourage investing. The grade is more representative of frustration from a government that, to this point, hasn't been able to agree on much of anything in terms of fiscal policy. For the last few months, markets remained keenly focused on the presidential election – and dropped sharply when they left Washington sharply divided. But it took no time at all for markets to refocus on the fiscal cliff, which is becoming an increasingly bigger concern as the year end nears.
Despite negative sentiment over the potential for fiscal disaster, 60% of traders surveyed say the stock market will end this year higher. "I think what the traders expressed was the market will end higher this year than where it started. The markets are still up 9.5-10% for the year. It would be catastrophic to think we could wipe out those returns between now and year's end," Randy Frederick, Managing Director of Active Trading and Derivatives at Charles Schwab said. If the fiscal cliff scenario -- a combination of deep spending cuts and increased tax revenues -- goes into effect by its December 31 deadline, there's a very real probability for U.S. to fall into a recession at the start of next year. But Frederick said the likelihood of driving straight off the cliff with a resulting economic recession is slim. The more likely scenario is the government to come to a kind of middle-of-the-road compromise, and if that's the case, he said markets are poised to perform well for the remainder of this year and into 2013. What the markets need from the government is relatively simple: Any kind of indication that compromise is on the horizon. "If the fiscal cliff does not get resolved, or we don't get some kind of guidelines that Washington is working cooperatively, we're in for more rough markets until we get clarity. We can expect pretty good declines between now and year's end," Frederick said. "I wouldn't be surprised at all with a 3%, 4%, 5% downturn between now and then. I hate to think that would happen, but it's all in the hands of those in Washington." In a note to clients, Goldman Sachs' (NYSE:GS) chief U.S. economist, Jan Hatzius, outlined what the firm sees as the most likely scenario to come out of the fiscal cliff conundrum. The investment bank expects taxes to rise for upper-income earners, a sequestration scenario to soften and taxes on lower and middle-income earners to remain at their current levels. The firm noted it expects an agreement from leaders in Washington by the end of 2012, but says it's a "close call" – and notes a failure to reach agreement by year's end would result in more uncertainty and greater drag on growth. The line of uncertainty is drawn when the 112th Congress puts temporary stopgap measures – like another debt ceiling increase – into place and punts the hard decisions to the 113th Congress set to convene at the beginning of next year. In a research note from asset-management giant BlackRock (NYSE:BLK) on Thursday, senior advisor Bob Doll outlined his prediction for the near-term effects of continuing debate in Washington over the nation's fiscal woes. He believes the market has not priced in any kind of significant chance of a "grand bargain" out of Washington in which both Republicans and Democrats can agree to some kind of plan to avert a financial crisis, or a high likelihood the nation's leaders will take no action at all. "Rather, markets seem to be predicting that Congress and the Obama Administration will be able to engineer some sort of short-term gap measures that delay or dull the immediate impact of the fiscal cliff, leaving many of the hard decisions on hold until next year," Doll wrote in the note. If that happens, Frederick said the markets are in for more declines. "We were in a slow, quiet decline before now. And within a matter of a couple of weeks, we watched the Dow give up 1,000 points with very little spike in volatility," he said. "That's difficult to trade in because there don't appear to be volatile issues, but people are watching their portfolios dwindle on a daily basis. And it all depends on how much clarity we get out of Washington."