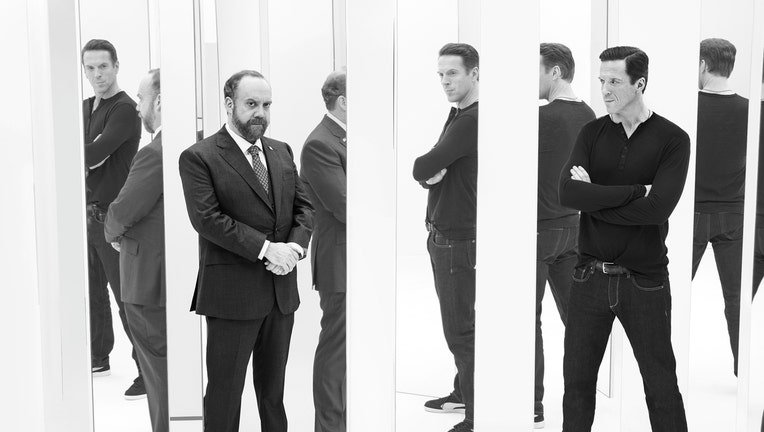 Note: This article contains spoilers about the upcoming television drama series 'Billions.'
In an age where political shows like 'House of Cards' and 'Madame Secretary' dominate television, it seems that a Wall Street plot has been ignored by the small screen. On January 1, 2016, Showtime Networks (NYSE:CBS) aired an early showing of 'Billions' starring 'Homeland's' Damian Lewis playing hedge fund manager Bobby "Axe" Axelrod and Oscar nominated superstar Paul Giamatti playing the U.S. Attorney for the Southern District of New York Chuck Rhoades.
Viewers can guarantee that the show will have plenty of insight into the financial world as the series is produced and written by Andrew Ross Sorkin, the leading financial reporter for The New York Times (NYSE:NYT) and Brian Koppelman and David Levien, co-writers of 'Ocean's Thirteen.'
The series follows Rhoades' pursuit to take down Axelrod and his hedge fund Axe Capital for insider trading, while dealing with the reality that Rhoades' wife Wendy works for Axelrod.
Tom Nunan, the founder of Bull's Eye Entertainment and producer of the Oscar winning film 'Crash,' predicts that the show will do well after seeing the success of financial films like 'Wolf of Wall Street,' 'Margin Call' and 'Wall Street.'
"I doubt that people will be interested in derivatives or financial instruments, but rather more of the excesses" says Nunan, emphasizing that viewers are eager to see a world of uber wealth. The first episode wastes no time showing Axelrod purchasing a $63 million beach mansion and having dinner prepared by his personal chef.
When the series was first announced, it drew comparisons to the ongoing legal drama between real life U.S. Attorney Preet Bharara and former hedge fund magnate Steven A. Cohen. Indeed there are some similarities: Rhoades is portrayed as an attorney cracking down on financial institutions, similar to Bharara the famous Wall Street crusader, while the fictitious Axelrod and Cohen both named their hedge funds after themselves, Axe Capital and SAC Capital respectively (SAC Capital has since changed its name to Point72 Asset Management).
But the show will have plenty of opportunity to build out fictitious scenarios defining the characters. For example, the opening scene of the first episode shows Rhoades practicing sadomasochism, while Axelrod wears hoodies occassionally to work, something more characteristic of Silicon Valley than Wall Street. Nunan notes that these differences can prevent the producers from getting into any trouble with individuals that the show may be based on.
Showtime will stream the first episode free of charge online on January 1, 2016 and will air the series premiere on January 17, 2016.