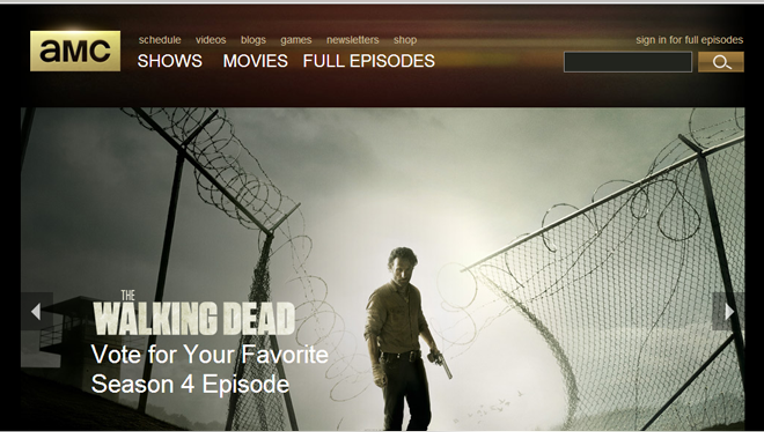 Cable TV network AMC Networks Inc reported a better-than-expected 37 percent rise in quarterly revenue, as more people watched the fourth-season finale of its popular show "The Walking Dead".
The season's final episode drew in 15.7 million viewers in March, 3.6 million more than its mid-season finale in December, according to hollywoodreporter.com.
Almost two-thirds of the show's viewers are in the 18-49 age group, which is coveted by advertisers. (http://link.reuters.com/zap29v)
"The Walking Dead" is about a police officer who finds himself in the midst of a zombie apocalypse after waking up from a coma, and is based on a series of comic books by the same name, written by Robert Kirkman.
The company completed the acquisition of Chellomedia, the international content unit of Liberty Global Inc, in January.
Revenue from AMC's international networks category, which includes Chellomedia, rose seven-fold to $76.6 million in the first quarter ended March 31. Revenue from national networks rose 20.7 percent to $448.7 million.
The company's net income rose to $71.4 million, or 98 cents per share, in the quarter from $61.5 million, or 85 cents per share, a year earlier.
Excluding items, the company earned $1.04 per share.
Total revenue rose to $524.6 million from $382.0 million.
Analysts on average had expected earnings of $1.16 per share on revenue of $507.5 million, according to Thomson Reuters I/B/E/S.
AMC is spending more to beef up its programming as it looks to replace marquee shows such as "Breaking Bad" and "Mad Men".
Earlier in April, the company launched "Turn", a war drama about America's first spy ring. But just five episodes into the season, the show is facing falling ratings and stiff competition from HBO's hit series "Game of Thrones", which airs in the same time slot.
"Turn" debuted with 2.1 million viewers, less than half the number of people who watched the first season premier of "The Walking Dead". (http://r.reuters.com/sap29v)
AMC shares, which have fallen 3.8 percent this year, closed at $65.52 on the Nasdaq on Wednesday. (