Walgreen Books Larges Quarterly Sales Jump in Three Years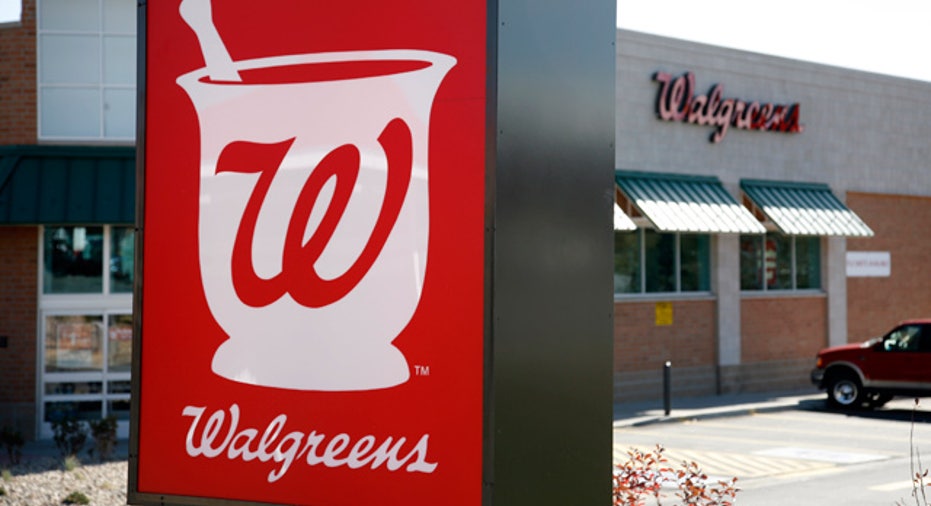 U.S. drugstore chain operator Walgreen Co reported its biggest jump in quarterly sales in three years, helped by higher prescription sales, sending its shares up more than 3 percent in premarket trading.
The company posted a better-than-expected 6.2 percent rise in quarterly sales as prescription sales rose 9.3 percent in the fourth quarter ended Aug. 31.
The largest U.S. drug retailer said it filled 211 million prescriptions in the quarter, an increase of 4.2 percent from a year ago, helped by strong growth in prescriptions filled for Medicare Part D patients.
Walgreen ended the year with a record 856 million filled prescriptions.
Total revenue rose to $19.06 billion in the quarter, from $17.94 billion a year earlier, the company said.
Walgreen said the net loss attributable to the company was $239 million, or 25 cents per share, in the quarter. The loss figure includes an $866 million non-cash loss due to the amendment and exercise of Walgreen's Alliance Boots [ABN.UL] call option.
Deerfield, Illinois-based Walgreen last month bought the 55 percent of Alliance Boots it did not already own. Walgreen said it would pay 3.13 billion pounds in cash and 144.3 million shares for Alliance Boots, Europe's biggest pharmacy chain..
The company said it expected Alliance Boots to add 10 to 11 cents per share to its current-quarter adjusted earnings.
While lower third-party reimbursement and generic drug price inflation hurt results in the quarter, Walgreen said pharmacy and front-end margins benefited from purchasing synergies arising from its joint venture with Alliance Boots.
Walgreen posted a profit of $657 million, or 69 cents per share, in the same quarter a year ago.
Excluding items, the company earned 74 cents per share in the fourth quarter, with Alliance Boots contributing 6 cents per share.
Analysts on average had expected a profit of 74 cents per share on sales of $19.02 billion, according to Thomson Reuters I/B/E/S.
Walgreen's shares have lost 14 percent of their value since the company announced its acquisition of the remainder of Alliance Boots in August.
The company's shares rose about 3.2 percent to $61.50 in trading before the bell on Tuesday.