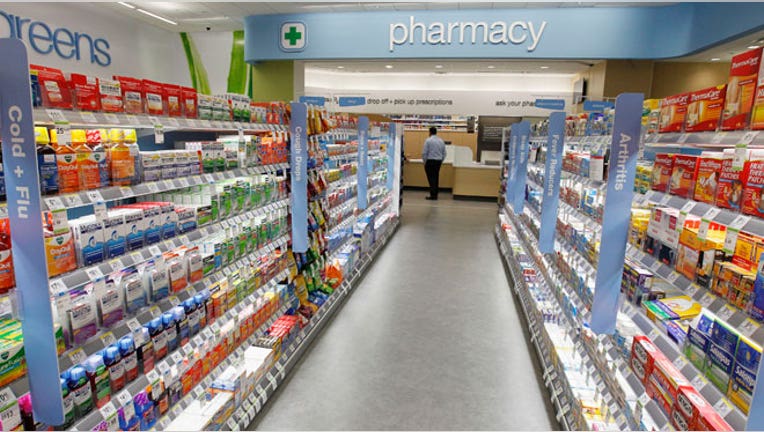 Walgreen (NYSE:WAG) narrowly beat the Street Tuesday morning with an 86% surge in fiscal fourth-quarter profits as the largest U.S. drug-store operator capitalized on stronger pharmacy sales.
Despite the slightly better-than-expected earnings, shares of the retailer ticked slightly lower in premarket action.
Walgreen said it earned $657 million, or 69 cents a share, last quarter, compared with a profit of $353 million, or 39 cents a share, a year earlier.
Excluding one-time items, it earned 73 cents a share, up from 63 cents and a penny better than analysts had projected.
Revenue increased 5.1% to $17.94 billion, essentially matching the Street's view of $17.95 billion. Gross margins expanded to 28.9% from 28.3%. Analysts had expected gross margins of 28.8%.
Walgreen said fourth-quarter same-store sales rose 4.6%, fueled by a 6.4% jump in prescription sales. Front-end same-store sales were up by a more modest 1.6%.
"We had a solid quarter across our entire business. We saw improvement in our daily living business resulting from the investments we made and enhanced execution. We also saw continued strength in our pharmacy business," Walgreen CEO Greg Wasson said in a statement.
Walgreen also benefited from first-year net synergies of $154 million stemming from its acquisition of Alliance Boots. That exceeded the company's goal of $125 million to $150 million.
Shares of Deerfield, Ill.-based Walgreen shed 1.12% to $53.20 ahead of Tuesday's opening bell. The bar had been set high for the company as its shares have soared more than 45% so far this year.