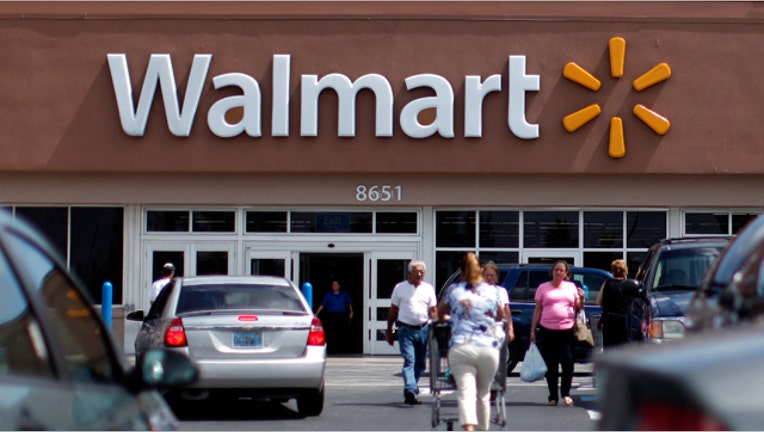 Wal-Mart Stores (NYSE:WMT) plans to start its sales events on Thanksgiving Day two hours earlier than last year, becoming the latest retailer to expand Black Friday deals.
The world's largest retailer said Tuesday it will kick off sales at 6 p.m. on Thanksgiving, with deals at 6 p.m. and 8 p.m. Walmart will then have special sales at 8 a.m. on Friday, Nov. 29. Black Friday savings will continue through the weekend.
Walmart also expanded the list of items with the company's one-hour guarantee. Customers who wait in designated lines are guaranteed to receive certain items within one-hour periods.
Compared to last year's holiday, Walmart will offer 65% more inventory on televisions and double the number of tablets in stock. The company said some products, like a 32" LED television, will be offered at lower prices than last year.
Online sales will start early on Thursday morning. Some in-store deals will be available to shoppers on Walmart.com. The company said it will offer hundreds of online specials as well.
Walmart added that employees working on Thanksgiving will get additional pay, free meals during their shifts and a 25% discount on a purchase during the holiday season.
"Black Friday is our day -- our Super Bowl -- and we're ready to prove once again that no one does it better than Walmart," said CEO Bill Simon.
Walmart, whose stores have traditionally remained open on Thanksgiving, joins a growing list of retailers that plan to expand Thanksgiving and Black Friday sales this year.
Some chains have said they will open their doors even earlier on Thanksgiving, despite some pushback from critics of the strategy.
Macy's (NYSE:M), Kohl's (NYSE:KSS), Target (NYSE:TGT) and OfficeMax have unveiled plans to open many of their stores at 8 p.m., while Best Buy (NYSE:BBY) will open at 6 p.m.
Sears Holdings' (NASDAQ:SHLD) Kmart upped the ante with plans to open at 6 a.m. Thanksgiving morning and stay open for 41 straight hours. The namesake Sears chain will open its stores at 8 p.m.
Best Buy, Macy's and Kohl's waited until midnight to open last year. Target and Sears opened the night of Thanksgiving.
Shares of Walmart were down 33 cents at $78.68 Tuesday morning.