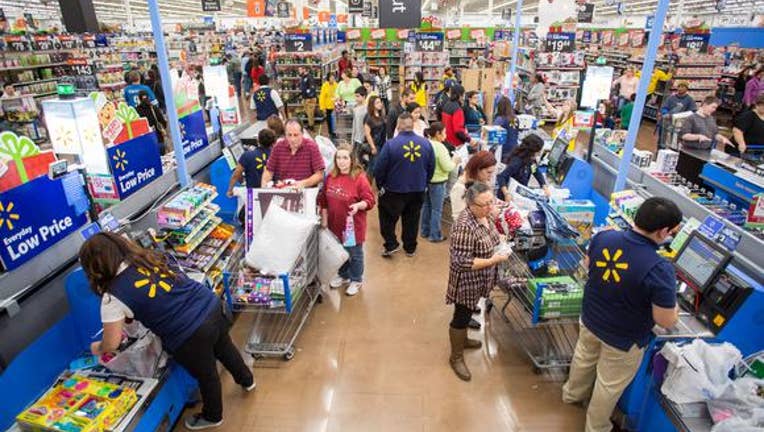 Wal-Mart Stores Inc. is warning store workers not to download a smartphone app designed by OUR Walmart, an organization that advocates for higher pay and other benefits, as the battle between employers and labor groups increasingly shifts to social media.
The app, released on Android phones Monday, allows Wal-Mart store employees to chat among themselves and receive advice on workplace policies or legal rights, said leaders from OUR Walmart on a conference call.
Wal-Mart has instructed store managers to tell their employees that the app wasn't made by the company and described it as a scheme to gather workers' personal information, according to a document viewed by The Wall Street Journal.
The worker organization is "increasingly trying to get our associates to turn over personal information to the union by using deceptive and slick looking social media and mobile apps," according to the document.
OUR Walmart isn't a traditional union because members don't have collective bargaining rights.
The app, called WorkIt, invites users to register and share their job title and Wal-Mart store number. It doesn't access a user's location, contacts or photos, said Dan Schladerman, co-director of OUR Walmart, which has thousands of paying members. In previous years, the group has staged Black Friday protests at Wal-Mart stores.
"There is no way to know if the details this group is pushing are correct," said Wal-Mart spokesman Kory Lundberg, in an emailed statement. "Our people are smart and see this for what it is; an attempt by an outside group to collect as much personal and private information as possible."
Wal-Mart has a long history of fighting union activity in its stores. More recently, Wal-Mart has worked to address some labor-rights leaders' concerns, increasing the starting wage of its 1.3 million U.S. employees to $9 last year, adding training aimed at helping workers advance and other measures. Still, as the country's largest private employer, it is often the focus of workers' rights campaigns.
OUR Walmart developed the WorkIt app with Quadrant 2, a New York City-based software development company that has designed products for companies and activist organizations including the American Civil Liberties Union.
The app uses International Business Machines Corp.'s Watson artificial-intelligence technology to build a set of answers to employee questions over time, said Jason Van Anden, founder of Quadrant 2. If Watson is stumped "there is a peer network of experts that will interact with the users," said Mr. Van Anden.
Wal-Mart employees are already swapping advice or sharing stories on Facebook, Reddit, and other social media sites, however those conversations can be disorganized or inaccurate, driving the need for an app with curated responses, said OUR Walmart leaders.
Wal-Mart is in the process of rolling out a test of its own mobile app to communicate with store employees, mostly as a way to quickly give employees access to their schedules, said a personal familiar with the plans.
Write to Sarah Nassauer at sarah.nassauer@wsj.com