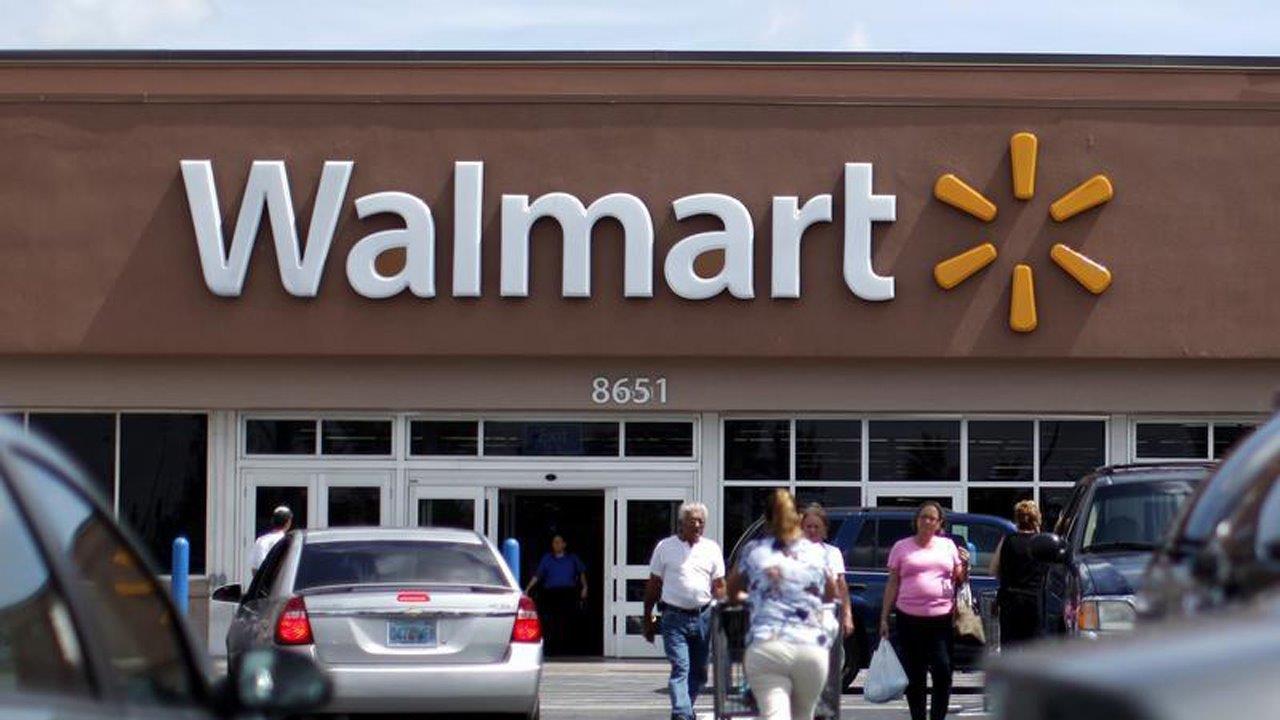 Wal-Mart Stores Inc. (NYSE:WMT) has been on a buying spree over the past year, seeking to better position itself for an intensifying e-commerce battle with Amazon.com Inc. (NASDAQ:AMZN).
Leading the effort is Marc Lore, who became Wal-Mart's U.S. e-commerce chief last year after the Bentonville, Ark.-based retailer acquired his startup, Jet.com, for $3.3 billion.
Mr. Lore sat down with The Wall Street Journal's Jason Anders to discuss the megaretailer's plans for e-commerce. Edited excerpts follow:
Elevating the brand
MR. ANDERS: Wal-Mart recently acquired ShoeBuy, Bonobos, ModCloth, Moosejaw and delivery company Parcel. But you aren't done shopping, right? There's more to come?
MR. LORE: That's right. We're looking at a lot of different things right now. Everything in every sector -- technology, retailers, digitally native brands. We're looking a lot.
MR. ANDERS: The brands you bought are all established, well-known names. What's the overall strategy? Do you plan to integrate these things closely into Walmart.com or keep them as their own brands?
MR. LORE: There are two different strategies that we are pursuing simultaneously. The retail specialists such as ShoeBuy and Moosejaw -- we bought those companies to really help us accelerate in the long tail. They have an amazing assortment, amazing relationships with brands. The teams are great, product content is much better than what we had before. So being able to take that product content and those relationships and bring that to Walmart.com and Jet is really the reason to do it.
We've also empowered the leaders of these companies to basically run the category across the entire entity. We didn't just buy them and say, "Just keep doing what you're doing." Instead we told them, "We want you to run and manage this category." It's worked out really well.
MR. ANDERS: Do you want me, as a shopper, to feel like I'm shopping at a Wal-Mart property? Or is it OK with you if I have no idea that Wal-Mart has anything to do with Moosejaw?
MR LORE: Yeah, it's probably better that way, that you just know that it's Moosejaw.
MR. ANDERS: Why is it better that way?
MR. LORE: Because people know the brand for being a specialist in outdoor. I think a specialist positioning is better than a mass-market one. But again, we aren't looking to drive tons of traffic to these sites. It's really about how do we accelerate the long tail and those product categories on Walmart.com and Jet.
MR. ANDERS: Are these types of brands helping to elevate Wal-Mart overall, make it cooler?
MR. LORE: It's about bringing in a better, more unique, specialist assortment to the site. We're working on a couple of partnerships now that will be announced in the next few months to help bring an even more premium assortment onto the site. We're also redesigning the website, investing heavily in vertical experiences in both home and fashion, to make it less about transaction and more about browse and discovery. So yes, we're definitely making a push to elevate the brand.
Importance of scale
MR. ANDERS: Wal-Mart is famous for paying attention to the bottom line. Jet.com came up not having that same sort of restraint. Can you do this in a way on Jet.com that is ultimately profitable?
MR. LORE: Absolutely. E-commerce is a scale game. And the great thing here is that we get to combine the scale of both Walmart.com and Jet together on a common infrastructure. So it isn't looking at each of them in isolation. We actually get the ability of each one to leverage from the other.
MR. ANDERS: When do you think Jet.com will become profitable?
MR. LORE: I haven't talked about profitability, although at the analysts' meeting last week, I did say that this year would be the peak in losses. We expect a slight reduction of losses next year.
MR. ANDERS: When we polled audience members about which company they think is going to dominate e-commerce in five years, they didn't pick Wal-Mart.
MR. LORE: It will be interesting to ask that question 50 years from now, or 20, because Wal-Mart has some really unique assets that no one else has. To date, we haven't fully leveraged the scale of Wal-Mart, specifically its 4,600 stores within 10 miles of 90% of the population. Fresh, frozen, over 100,000 general-merchandise SKUs are in that proximity.
That product gets there in full truckloads -- not cases and pallets -- and those 4,600 warehouses are profitable. They're already covering their entire fixed expense. So each marginal dollar that ships out of there comes out at an incredible profit.
Already, [customers can pick up online orders] of fresh grocery at 1,000 stores. We're rolling that out to over 2,000 stores next year. And from each of those stores, we will have the ability to deliver. We are testing grocery deliveries now in 22 stores, using a combination of our own associates, Uber drivers, Deliv, and a bunch of other players.
MR. ANDERS: There is a big arms race under way right now with groceries. Certainly, Amazon and Whole Foods are getting a lot of attention. Up to now, Wal-Mart has been banking heavily on its vast physical store network and making that better.
MR. LORE: The hard part is done. We have forward-deployed inventory, full truckloads, warehouses making money. We have pickup capability for online orders at 1,000 stores, which will be 2,000 stores by the end of next year and eventually 3,000 and 4,000 stores. Now, it's just about that last-mile delivery piece, and there are plenty of partners we can work with to do that.
MR. ANDERS: Amazon has plowed a ton of money into the logistics side. Are you saying that Wal-Mart can go head-to-head with Amazon and offer the exact same services that they're offering?
MR. LORE: We have a little bit of a second-mover advantage. We were able to build a logistics network from scratch. We've got the warehouses in place at the right size, with the right amount of automation. And today, we can hit 87% of the country overnight and 99% in two days, via ground shipping.
Over the next two years, you'll start to see dramatic improvements. You'll see the new design rollout at Walmart.com. You'll start to see more same-day and two-hour delivery. You're going to see a lot of changes.
And I think two years from now, it will be interesting to ask the same question to see how people think.