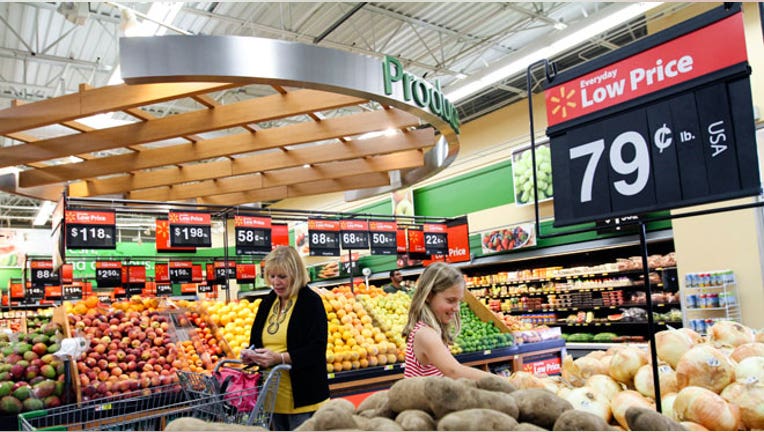 Wal-Mart Stores Inc (NYSE:WMT) cut its full-year profit forecast, citing higher employee healthcare costs and increased investment in its online business.
As expected, the world's largest retailer also reported flat U.S. same-store sales, excluding fuel, for the second quarter - the sixth straight quarter of declining or no growth.
Chief Executive Doug McMillon blamed intense competition and weak consumer spending for sluggish U.S. same-store sales.
Shoppers are also increasingly moving online to buy everyday items. Wal-Mart is yet to make its mark in the U.S. online marketplace, which is dominated by Amazon.com Inc.
Wal-Mart named a new head for the online business in June, as part of its aggressive plans to integrate its online business with its network of brick-and-mortar stores.
"We're encouraged by the performance of our small-format stores and e-commerce, areas where we're investing significantly this year. But we wanted to see stronger comps overall in Walmart U.S..." McMillon said in a statement.
The company cut its forecast for earnings from continuing operations for the year ending Jan. 31 to $4.90-$5.15 per share from $5.10-$5.45.
Wal-Mart shares were little changed at $74 before the bell on Thursday.
The company's revenue rose by a better-than-expected 2.8 percent in the second quarter, helped by higher sales at its smaller-format stores.
Net income attributable to the company rose to $4.09 billion, or $1.26 per share, in the quarter ended July 31 from $4.07 billion, or $1.24 per share, a year earlier.
Wal-Mart reported earnings of $1.21 per share from continuing operations attributable to the company, matching the average analyst estimate, according to Thomson Reuters I/B/E/S.
Total revenue rose to $120.13 billion from $116.83 billion, a year earlier.