Wal-Mart Posts 1Q Miss, Tepid 2Q Outlook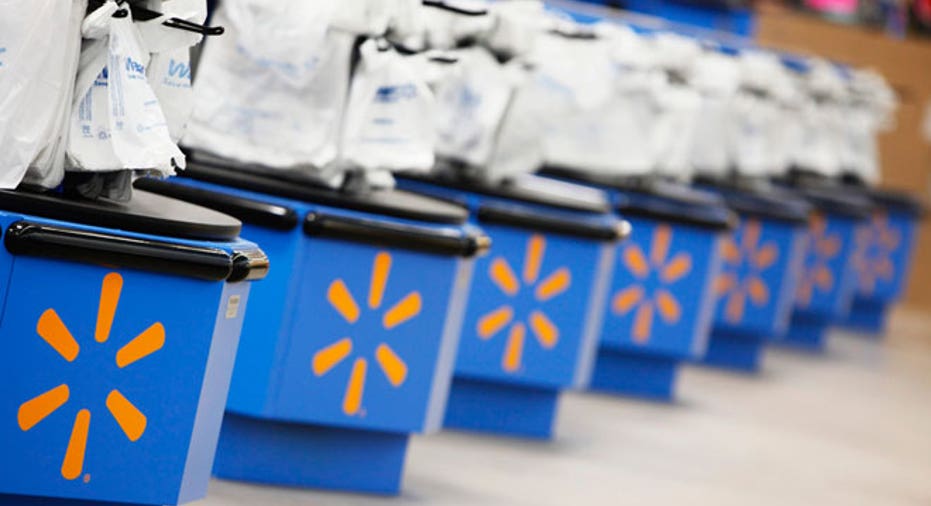 Wal-Mart Stores (NYSE:WMT) reported Thursday a 1.1% gain in first-quarter earnings amid slightly improved revenue, although the world's largest retailer missed Wall Street expectations.
The Arkansas-based company also gave a tepid forecast for the current quarter, expecting greater pressure from international and corporate expenses.
In the second quarter, Walmart expects per-share earnings of $1.22 to $1.27. Analysts were looking for $1.29 a share.
"Although we believe our company will leverage expenses for the year, the second quarter will be challenging, given expense pressures in International and our corporate area," Chief Financial Officer Charles Holley said in a statement, adding that expense leverage may not be delivered evenly across quarters.
Shares were trading about 2% lower at $78.20 in pre-market trading. As of Wednesday's close, the stock was up 34% over the last 12 months.
Walmart's first-quarter profit was $3.78 billion, compared to $3.74 billion in the year-ago period. Net income on a per-share basis checked in at $1.14, up from $1.09 and missing Wall Street calls for $1.15.
Revenue grew 1% to $114.19 billion, while analysts projected $116.29 billion.
International sales were up 2.9% at $33 billion, or 5.4% on a constant currency basis.
For the first time in seven quarters, same-store sales at Walmart locations in the U.S. fell. The company cited a delay in income tax refund checks, as well as extended cold weather and an increase in payroll taxes.
U.S. comparable store sales dropped 1.4% in the latest period, while the company had projected the measure to remain flat year-over-year. Overall same-store sales, excluding fuel at Sam's Club stores, were up 0.2%.
Walmart President and Chief Executive Mike Duke said in a statement the quarter was "marked by considerable headwinds to top line sales."
In an effort to make shopping a little more feasible for low-income customers dealing with tax-return delays and less discretionary spending, Walmart has moved toward less expensive products. It also said it plans to place lockers inside stores so customers can forgo shipping and pick up items they ordered online.
"There is no doubt that our company is making the right investments in e-commerce to differentiate ourselves and become a better Walmart. And with our sales growth in the first quarter, we believe our investments are paying off," Duke said.
Walmart said earlier this week it would not agree to a legally-binding agreement aimed at improving safety at garment factories in Bangladesh, where a building collapse last month killed more than 1,100 workers.
The company instead announced its own plans to hire an outside auditor and require factory renovations when needed, threatening to remove those that don't comply from its list of authorized factories.