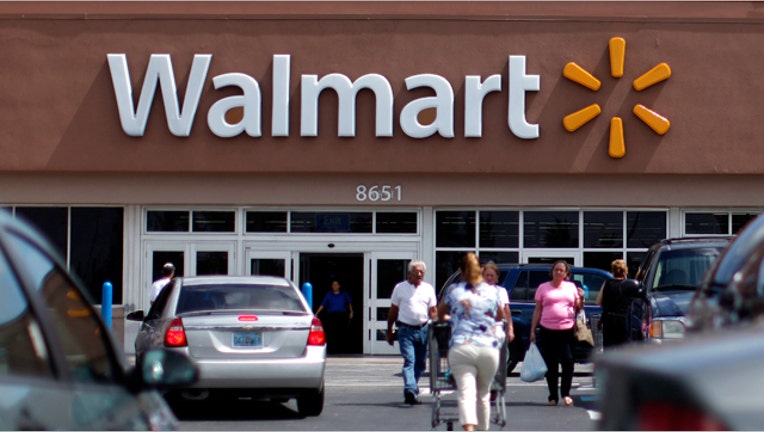 Wal-Mart (NYSE:WMT) and American Express (NYSE:AXP) partnered to launch a pre-paid card on Monday that provides an alternative to customers who don't have traditional checking accounts.
American Express's Bluebird card allows customers to add money through payroll direct deposit, cash at any Wal-Mart register or by linking to a checking or savings account. Acting has a modern digital wallet, customers can also use their mobile phone to make deposits and pay bills.
Wal-Mart, which has long tried to target America's lower-income families, said the card will have fee transparency, including no minimum balance or overdraft fees.
"Our customers tell us that they're tired of navigating a complex maze of dos and don'ts to avoid the ever growing list of fees found on checking products," said Wal-Mart's vice president of financial services, Daniel Eckert. "Bluebird solves this problem and we believe it's the best product on the market to help customers affordably manage their everyday finances."
The world's biggest retailer already offers a slew of services targeted at people without access to traditional credit, including through check-cashing at low rates and holiday layaway that allows customers to pay off gifts over a period of time.
The Bluebird card will be available next week online and in more than 4,000 Wal-Mart stores. The companies said the card will be eligible for use at "millions of locations" that accept American Express cards.
Bluebird has many of the modern functionalities of today's digital wallet, including person-to-person payments, remote-capture check deposits and the ability to control subaccounts from a smartphone.
While a majority of fees will remain at zero, a fee of $2 may apply if customers make withdrawals at certain ATMs out of the network and it they transfer money directly from a debit card.
Money can be withdrawn free-of-charge from American Express' ATM machines for customers enrolled in direct deposit.