Wal-Mart May Buck Retail Downtrend - Earnings Preview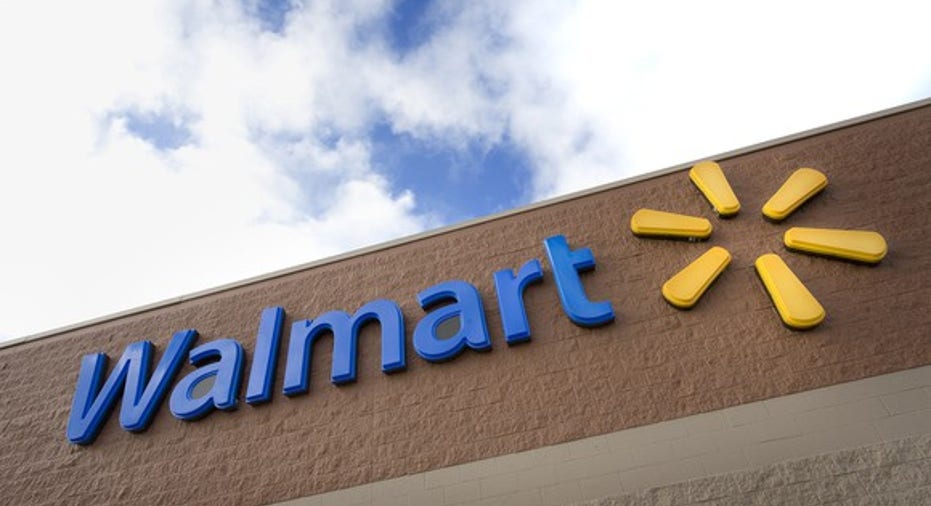 Wal-Mart Stores (NYSE:WMT) will report fiscal fourth-quarter results before the market opens Tuesday. Here is what you need to know:
EARNINGS FORECAST: Analysts forecast earnings per share of $1.29, according to Thomson Reuters, down from $1.43 a year ago.
REVENUE FORECAST: Analysts forecast $131.27 billion in revenue, up from $129.7 billion a year ago.
WHAT TO WATCH:
Sales and Traffic: Analysts are expecting Wal-Mart's same-store sales to increase for the 10th consecutive quarter, putting it on stable footing compared with many other retailers. Wal-Mart's traffic has risen for eight quarters thanks to improved store operations and lower prices, but after rocky holiday-sales figures from Macy's Inc., Kohl's Corp. and Target Corp., investors are watching to see if Wal-Mart fared better than they did against Amazon.com Inc. In addition, a delay in income-tax refunds likely pushed some shopper spending into the following quarter, Barclays said in a research note.
Consumer Health: Wal-Mart's full-year figures will provide another data point on the health of the U.S. consumers, especially its core low- and middle-income shopper base.
Profit Pressure: Over the last two years, Wal-Mart has invested billions in e-commerce efforts, improving stores and raising wages for store employees, leading to pressure on profit margins. Wal-Mart executives have predicted flat earnings per share for the full year and a slight increase in fiscal year 2018. Rising same-store sales are "a sign that Wal-Mart's initiatives to improve the store experience and grow e-commerce are working, but unfortunately this cannot offset the cost," according to the Buckingham Research Group. It added that a lower figure this quarter will mark the 12th consecutive quarter of margin decreases.
E-Commerce Check-In: After several quarters of slowing e-commerce growth, Wal-Mart turned the tide last November. Now more change is afoot, following the company's 2016 purchase of Jet.com Inc. and appointment of its founder, Marc Lore, to lead Wal-Mart's e-commerce efforts. Mr. Lore has laid off hundreds of the company's e-commerce workers and made two small acquisitions: outdoor retailer Moosejaw and shoe retailer ShoeBuy.com. Those initiatives show that Mr. Lore is willing to create a stable of Wal-Mart brands, moving away from relying solely on its namesake website to drive online traffic.
Write to Sarah Nassauer at sarah.nassauer@wsj.com