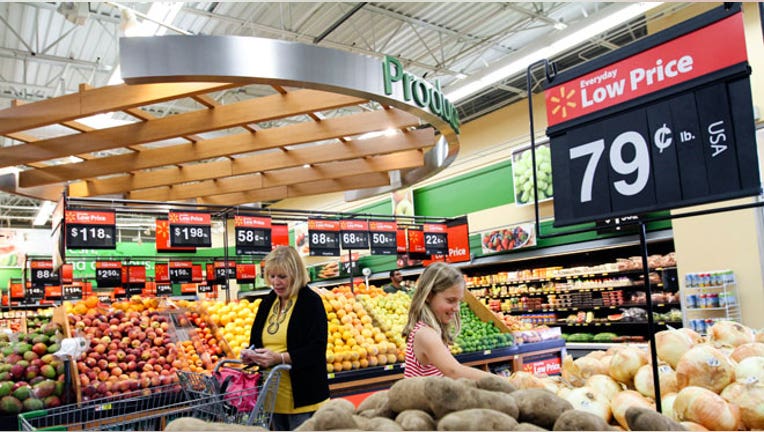 Wal-Mart Stores (NYSE:WMT) posted a 2.8% rise in third-quarter profits on Thursday that topped forecasts, but the world's largest retailer missed sales projections and issued soft guidance for the holiday season.
Shares of the $256 billion retail giant lost ground in premarket trading on the mixed report and disappointing outlook.
Wal-Mart said it earned $3.74 billion, or $1.14 a share, last quarter, compared with a profit of $3.64 billion, or $1.08 a share, a year earlier. Analysts had called for EPS of $1.13.
Revenue increased 1.7% to $115.69 billion, lagging the Street's view of $116.81 billion.
U.S. same-store sales at Wal-Mart dipped 0.3%, missing forecasts from analysts for flat sales. At Wal-Mart's Sam's Club outlets, sales rose 1.1%, excluding fuel, compared with estimates for an increase of 1.5% and the company's target of 2%.
"Our most important priority is growing top line sales, including comp sales," Wal-Mart CEO Mike Duke said in a statement. "The retail environment, both in stores and online, remains competitive."
Looking ahead to the pivotal holiday-shopping season, Wal-Mart projected fourth-quarter non-GAAP EPS of $1.60 to $1.70. The midpoint of that range, $1.65, is below the Street's view of $1.69.
"Walmart has aggressive plans to help our customers enjoy the holiday season, and there is no doubt that we plan to win for our customers and shareholders throughout the holidays," Duke said.
Earlier this week, Wal-Mart announced plans to open on Thanksgiving Day two hours earlier than last year, joining a slew of retailers that have recently expanded their Black Friday sales.
For the full year, Wal-Mart narrowed its non-GAAP EPS forecast to $5.11 to $5.21. Analysts are calling for full-year EPS of $5.20.
Wal-Mart said it bought back 23 million shares for $1.7 billion during the third quarter in addition to paying out $1.5 billion in dividends.
Shares of Bentonville, Ark.-based Wal-Mart fell 1.67% to $77.58 in premarket trading. The losses should trim the company's 15.6% rally so far this year.