Wal-Mart Launching Mobile Checking Account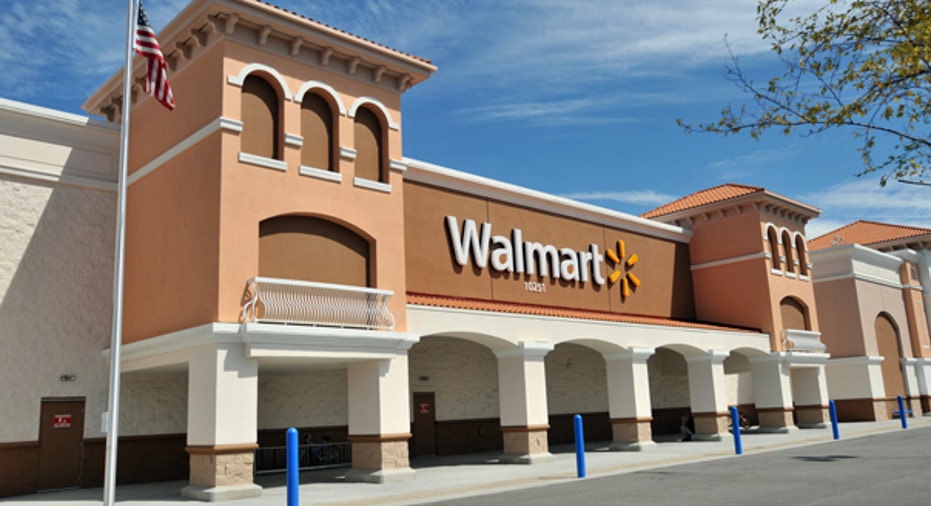 Wal-Mart (NYSE:WMT) is introducing a mobile checking account for its customers that will eliminate the overdraft and bounced-check fees traditionally charged by banks.
It is Wal-Mart's biggest push into the financial services sector and its target is customers that have limited access to traditional banking.
The company's GoBank checking has no minimum balance requirements and the monthly fee of $8.95 is waived if a direct deposit of $500 is made each month.
Clearing the way for people with poor credit scores and little money, Wal-Mart said Wednesday that credit bureau ratings and other scores typically used to determine eligibility are not part of the process.
Daniel Eckert, senior vice president of services for Walmart U.S., said that the retailer's customers "feel they just aren't getting value from traditional banking because of high fees."
Wal-Mart is reaching for Americans who have suffered in the wake of the recession. Many of those people are the retailer's core customers.
The Census Bureau said last week that median household incomes were $51,939 in 2013. Adjusting for inflation, that's 8 percent lower than in 2007, when the recession began.
Increasingly meager paychecks have forced many Americans just getting by to pay fees for the same basic transactions that people with more money do not.
Customers can receive payroll direct deposit earlier than their normal payday if their employer notifies GoBank of a deposit in advance.
GoBank checking accounts offer additional services to aid in budgeting. The account notifies customers in real time if a purchase they are about to make falls outside of their budget.
The "Fortune Teller" feature crosschecks the price of a particular item against a customer's planned income and other expenses.
In addition, customers can send money instantly to each other at no charge through either email or a text message.
Wal-Mart Stores Inc., based in Bentonville, Arkansas, is operating the new account through Green Dot Corp.'s federally insured Green Dot Bank. The retailer already offers prepaid cards through Green Dot.
A MasterCard debit card can be linked to the GoBank account, which can be set up with a starter kit that costs $2.95. There is a 3 percent transaction fee for using an ATM that is out of network.
GoBank is exclusive to Wal-Mart, which will have it available at its stores nationwide by the end of October. The company has more than 11,000 stores in 27 countries.