Wal-Mart Gets Retail Rogue in Jet.Com Founder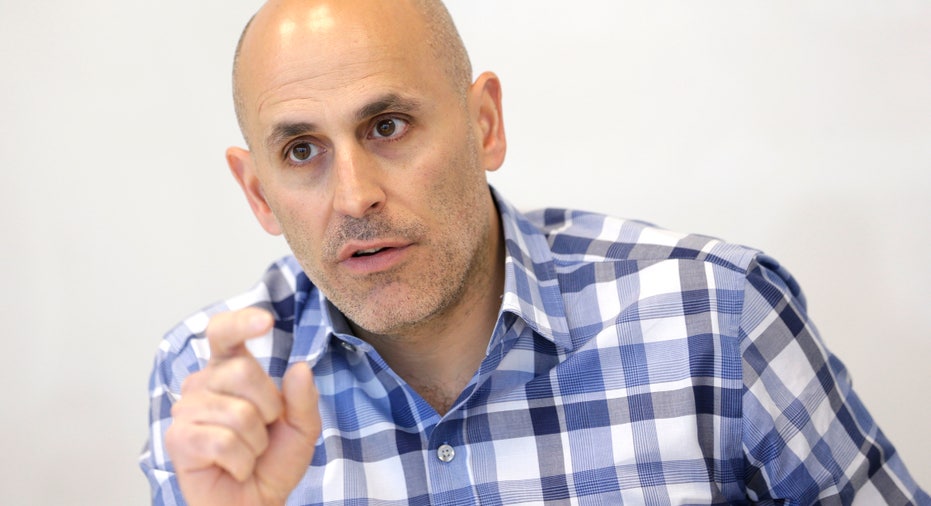 His bold bet to take on Amazon.com (NASDAQ:AMZN) with e-commerce startup Jet.com Inc. didn't pan out as he projected. But Wal-Mart Stores (NYSE:WMT) $3.3 billion acquisition of Jet is the highest amount ever paid for a U.S. e-commerce startup, according to Dow Jones VentureSource, and marks the second time in six years he has compelled a retail giant to add one of his companies to its shopping cart.
Mr. Lore also sold Quidsi Inc., known for Diapers.com and Soap.com, to Amazon in 2010 for $550 million.
That two-time feat is a credit to the entrepreneur's relentless drive and ability to sell a bold vision of upending entrenched players, traits revered among Silicon Valley venture capitalists.
"Marc is the most talented e-commerce operator I've come across," said Jeremy Levine, a partner at venture-capital firm Bessemer Venture Partners, which invested in Quidsi. "He has a deep, intuitive grasp of the finance side of things -- that's something that most entrepreneurs don't have an eye for."
Mr. Lore will take on a senior leadership position on the e-commerce side of Wal-Mart following the transaction, a person familiar with the situation said. Wal-Mart's top online executive, Neil Ashe, is expected to depart, this person said.
A native of Staten Island, Mr. Lore, 45 years old, went to high school in New Jersey followed by liberal arts school Bucknell University, then received his business degree from University of Pennsylvania's Wharton School. He worked in finance at banks like Credit Suisse First Boston and Bankers Trust during the dot-com boom of the 1990s before founding his first companies.
Mr. Lore, a New York Yankees fan, created online sports cards trading company The Pit, later selling it to Topps Co. for about $5.7 million in 2001 and joining the company.
Seeing an opportunity to sow loyalty among busy mothers, Mr. Lore founded 1800Diapers.com, later called Diapers.com, in 2005 with his childhood friend Vinit Bharara, promising to deliver everyday household essentials quickly and reliably.
The Jersey City, N.J., company grew quickly, in part because of its willingness to try new technologies, such as Kiva robots which shuttle shelving units around warehouses to save humans unnecessary steps. Quidsi raised about $60 million from firms like Bessemer, Accel Partners and New Enterprise Associates.
The success of Diapers.com and offshoots like Soap.com eventually provoked the ire of Amazon founder Jeff Bezos who launched a pricing war before deciding to buy the parent company Quidsi for nearly 10 times the amount of venture capital raised.
Two years later, in 2012, Amazon bought Kiva for $775 million and has since deployed the ottoman-sized robots to about a dozen warehouses.
Mr. Lore left Amazon in 2013 after fulfilling his contract there and set out again to take on his bigger rival in Seattle. This time, with Jet.com, he promised prices that were as much as 15% lower than on Amazon and elsewhere thanks to pricing software that took into account how far the merchandise would have to be shipped and how big customers' orders were, as well as how they were paying.
Mr. Lore also planned to undercut Amazon's popular $99 Prime membership by half and, in a twist, use vendors' commissions to further lower prices. Mr. Lore said he was exploiting what he saw as inefficiencies in e-commerce, creating a marketplace like eBay where sellers held the bulk of the inventory and were rewarded with sales by competing against one another to lower prices and shipping expenses.
Before Jet.com's launch in July 2015, Mr. Lore told The Wall Street Journal he expected the company to reach profitability by 2020 once it sells $20 billion worth of products a year. Jet's business model is "100% proven viable at scale," he said then. "You just have to get to scale."
Jet had already drawn investments from Chinese giant Alibaba Group Holding Ltd., (NYSE:BABA) Goldman Sachs Group (NYSE:GS) and Alphabet (NASDAQ:GOOGL) GV en route to a nearly $600 million valuation, making it one of e-commerce's highest valued companies before its site even launched.
Many of Mr. Lore's promises didn't pan out. Less than three months after the site's launch, he surprisingly abandoned Jet's fundamental business model--$50 annual membership fees -- forcing the company to skim from commissions. As a result, Mr. Lore said discounts would be smaller, just 5% less than competitors, making it more difficult to compete purely on its price slashing.
And Mr. Lore's initial discussions with investors about a $3 billion valuation fizzled by the fall. A hoped-for $2 billion valuation in October became $1.35 billion in a new $350 million funding round.
But Jet.com's sale likely means a hefty return for Mr. Lore and his investors in one of the largest acquisitions of a roughly one-year-old startup, according to VentureSource.
"I hate to say it, but I feel like an idiot for not investing in this one," Mr. Levine said.
Write to Greg Bensinger at greg.bensinger@wsj.com