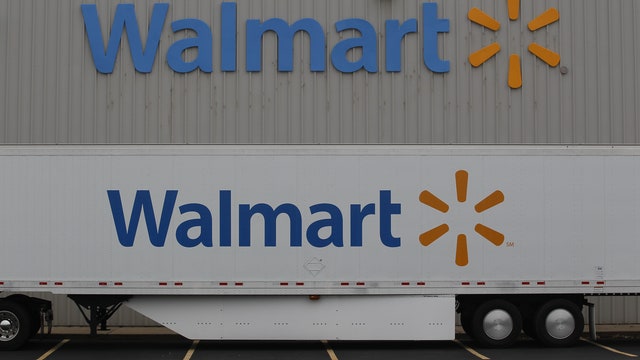 Wal-Mart Stores (NYSE:WMT) posted a tepid 1.3% rise in second-quarter profits on Thursday and cut its guidance as the retail leader signaled continued reluctance by consumers to open their wallets on discretionary items.
Shares of the world's largest retailer dropped more than 2% in premarket trading in response to the below-consensus outlook.
The report follows negative signals from other retailers in recent days, including department-store operator Macy's (NYSE:M), which also dimmed its forecast this week.
Wal-Mart said it earned $4.07 billion, or $1.24 a share, last quarter, compared with a profit of $4.02 billion, or $1.18 a share, a year earlier.
Excluding one-time items, it earned $1.25 a share, matching consensus calls from analysts.
Revenue rose 2.3% to $116.95 billion, trailing the Street's view of $118.47 billion. Same-store sales, excluding fuel, were unchanged in the quarter. Domestic same-store sales dipped 0.3%.
U.S. sales increased 2.1% to $68.73 billion, compared with estimates for $69.34 billion. Overseas sales jumped 2.9% to $32.96 billion, trailing forecasts for $34.14 billion.
Operating margins dipped to 5.8% from 5.9%.
Wal-Mart CEO Mike Duke acknowledged in a statement that "the retail market was challenging across all of our markets."
Looking ahead, Wal-Mart downgraded its 2013 EPS forecast to $5.10 to $5.30, compared with $5.20 to $5.40 previously. Only the high end of that new range would meet expectations on Wall Street for $5.30.
For the current quarter, management forecasted EPS of $1.11 to $1.16, which is below the Street's view of $1.17.
"The retail environment remains challenging in the U.S. and our international markets, as customers are cautious in their spending," said Charles Holley, Wal-Mart's chief financial officer.
Shares of Bentonville, Ark.-based Wal-Mart dropped 2.53% to $74.47 ahead of Thursday's opening bell. The slump threatens to eat into Wal-Mart's 2013 rally of about 12%.