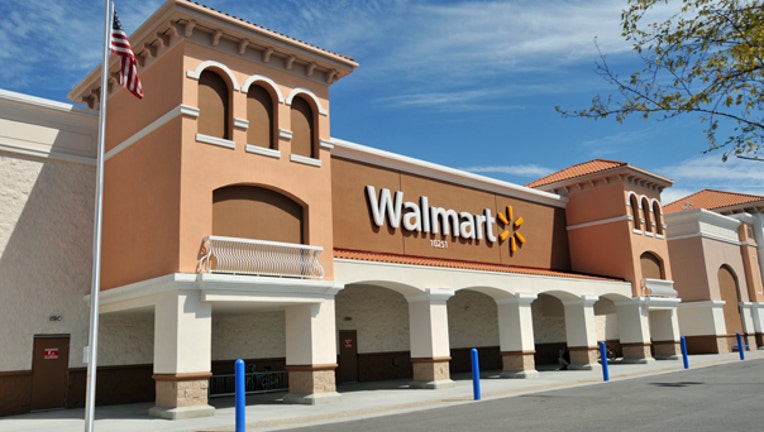 Wal-Mart (NYSE:WMT) said Tuesday it would eliminate health-insurance benefits to part-time workers who work fewer than 30 hours per week.
On a conference call to discuss the  changes to the retailer's benefit plans, Sally Welborn, Senior Vice President of Global Benefits for the company, said Wal-Mart will continue to focus on giving employees quality benefits, but it's no longer able to look the other way when it comes to costs.
"Health care costs keep going up for all of us in the U.S.," she said on the call. "We've worked hard to prevent passing increases on to associates, but this year, we're increasing premiums for associates."
The biggest change comes for the retailer's part-time employees who will no longer have access to employer-sponsored plans, which accounts for about 2% of its workforce. Welborn said the decision follows other major U.S. retailers who have made the decision in years prior to take the same action, including Home Depot (NYSE:HD), Walgreen (NYSE:WAG), Trader Joe's, and Target (NYSE:TGT).
For those employees who no longer have access, Wal-Mart has partnered with HealthCompare, a third-party specialist, to help those workers find a suitable alternative for health insurance options.
Welborn said the company has not yet initiated the open enrollment period for its employees to select the plan and benefits they wish to receive. She said, though, during the previous open enrollment period for 2014, the company added about 100,000 new enrollees to various plan options. She added more associates elected to enroll in plans than drop their coverage.
The company hasn't yet made public any guidance with respect to how many associates it sees adding or dropping plans. Welborn declined to comment on how she, or the company, see those changes affecting Wal-Mart's cost-savings efforts.
She said the company doesn't have a projection for how many associates will elect to sign-up for coverage, or what the implication will be on the retailer's bottom line. In its second-quarter earnings release in August, Wal-Mart lowered its full-year EPS estimate view to a range of $4.90 - $5.15, from a previous expectation of $5.10 - $5.45, citing  higher-than-expected U.S. health care costs.
"The hard thing, frankly, for us is we have no idea how many people will enroll in 2015," she said on a conference call. "The surge in 2014 was unexpected. We're hard-pressed to figure out what that surge might be in part-time associates next year. We're trying to guess at it."
Wal-Mart said its most popular, lowest cost associate plan will see an increase of $3.50 per pay period to $21.90, which it says remains half the average premium employees at other retailers pay.
Welborn said the company will not change the maximum out-of-pocket payments or deductible for employees who elect to sign-up for coverage under a Wal-Mart-offered plan. Welborn said employees with health care reimbursement accounts, or HRAs, will not see a change: Wal-Mart will continue to provide up to $250 for an individual and up to $1,000 for a family. For members who meet the deductible, the plan will pay 75% of eligible costs for office visits, tests, hospitalizations, and other qualified services, that's down slightly from 80% offered this year.
The changes announced Tuesday will go into effect January 2015.
Wal-Mart shares were flat in midday trade following the announcement.