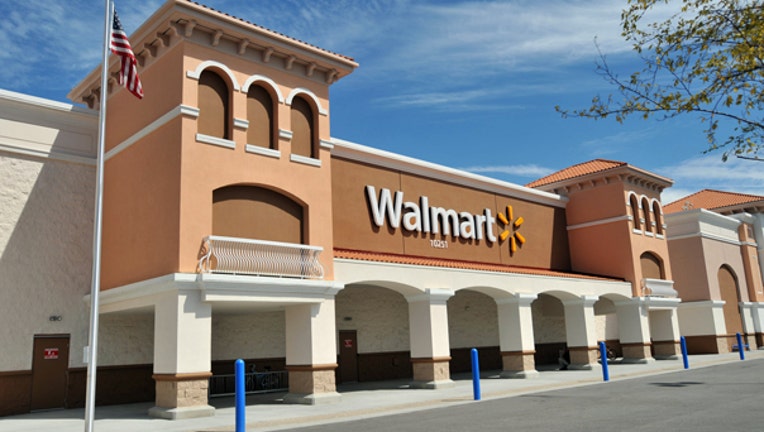 Wal-Mart (NYSE: WMT), the world's largest retailer, is the latest victim of an economic slowdown in the U.S. that has left consumers skittish and prompted them to stay home and save rather than go out and spend.
After a strong finish to 2014, the U.S. labor market has shown signs of weakening, highlighted by an extremely disappointing March report. That instability, combined with months of weak wage growth, clearly had an impact on Wal-Mart's first-quarter earnings.
The Bentonville, Ark.,-based retail giant posted earnings that fell short of analysts' estimates and revenue that also came in lighter than expected. Its shares were down $2.10, or 2.63%, to $77.82 at 10 a.m. EST.
Cheaper oil that dramatically lowered the price of gasoline in the winter was supposed to put more cash in consumers' pockets, money they were then supposed to go out and spend at retail stores such as Wal-Mart. But that hasn't been the case.
Analysts believe many debt-burdened consumers chose to earmark the windfall caused by cheaper gasoline to paying down debt rather than going to Wal-Mart or the mall.
"Is that the sound of silence? Many retailers around the world aren't hearing 'ka-ching' as much as in the past. Their cash registers aren't registering as many sales of late," said Ed Yardeni, chief investment strategist at Yardeni Research, in a recent research note.
"This is bound to frustrate central bankers who've been providing ultra-easy monetary policies with the expectations that consumers would respond by borrowing and buying more. The problem may be that many consumers around the world are already burdened by too much debt," Yardeni added.
Wal-Mart U.S. comparable-store sales rose 1%, excluding fuel, short of the 1.5% gain analysts had forecast. The company's Sam's Club outlets posted a 0.4% increase, far short of the 1.6% prediction. Total revenue slipped less than 1 percent to $114.8 billion, missing an estimate of $116.2 billion.
Wal-Mart's disappointing report added to growing concerns that that the economic malaise that hampered growth in the first quarter may be sticking around for a while.
Cold weather was blamed for much of the weakness during the first quarter -- from soft housing data to the surprisingly lousy March jobs report. A first-quarter GDP figure released last week revealed the U.S. economy grew by just 0.2% during the first three months of the year, a figure that will almost certainly be revised downward given an array of weak data released since the GDP number came out.
The Commerce Department said last week that U.S. retail sales were unchanged in April with households cutting back on purchases of automobiles and other big-ticket items. Economists surveyed by Thomson Reuters were looking for a modest 0.2% increase.
The long-term fear is that consumers will be further pinched later this year when the Federal Reserve pulls the trigger and raises interest rates, a policy shift that will raise borrowing costs for consumers and businesses alike and will undoubtedly have a widespread impact on the difficult U.S. economy.
The Fed, eager to "normalize" U.S. monetary policy after years of unprecedented stimulus, has been poised to raise rates ever since phasing out its bond purchasing program last fall. A strong second half of 2014 had many analysts believing – and Fed policy makers suggesting – that rates could move higher by mid-2015. That timetable has almost certainly been pushed back by all the weak data released during the first quarter.