VW to Invest $106B Auto Operations Over Five Years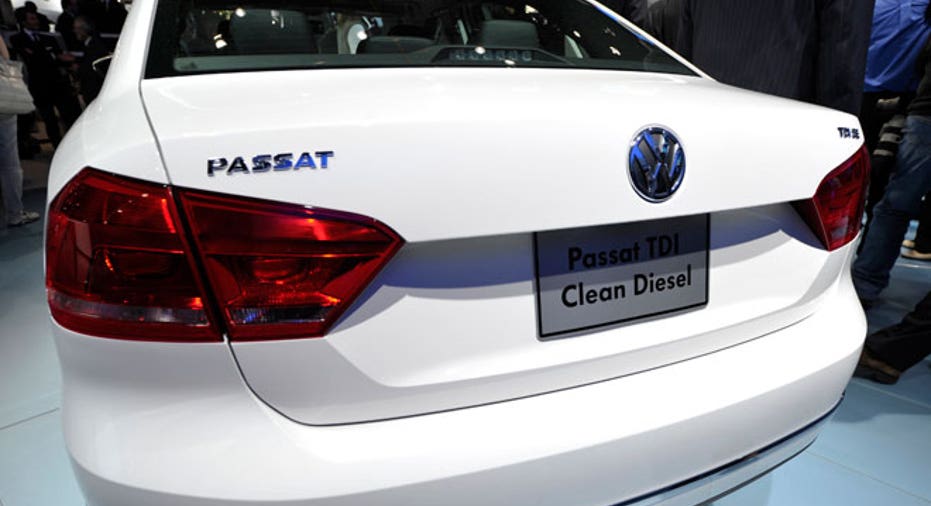 Volkswagen AG is to invest 85.6 billion euros ($106 billion) in its automotive operations over the next five years to push foreign expansion, new models and technology to back its quest for global leadership.
Volkswagen said the bulk of the cash will flow into developing more efficient vehicles and production methods, taking its capital expenditure to between 6 and 7 percent of revenue in the period from 2015 to 2019, which analysts said amounts to a slight hike in investment spending.
Analysts at investment banking advisory firm Evercore ISI said, "As expected, VW's five-year capex planning has not become a victim of the company's efficiency program which is, among other things, aiming at 5 billion euros of efficiency gains at the VW brand by 2018."
Volkswagen shares rose 1 percent, to 176.10 euros at 1140 GMT, while the DAX <.GDAXI> blue chip index was trading up 2 percent.
Around 41.3 billion euros of the investment plan will go toward developing a range of sports utility vehicles, modernizing part of the light commercial vehicle portfolio and toward developing hybrid and electric drives.
At the same time, investments are also planned in new vehicles and successor models in almost all vehicle classes, which will be based on modular toolkit technology and related components, the company said in a statement.
Volkswagen Group Chief Executive Martin Winterkorn said the investment plan will help it become "the leading automotive group in both ecological and economic terms with the best and most sustainable products."
Around 23 billion euros will be spent on expanding capacity at its plant in Poland where it builds Crafter vans, and the new Audi plant in Mexico, as well as on paint shops and a production facility to make vehicle parts.
Poised to meet its annual sales target of 10 million vehicles four years early in 2014, Europe's largest carmaker has also sought to embark on an efficiency drive to save 5 billion euros across its multi-brand group which includes luxury division Audi and Czech carmaker Skoda.
But squeezing budgets appears to be tough as VW faces costly commitments to develop fuel-efficient powertrains to meet carbon dioxide emission targets, and to beef up its troubled operations in the United States while expanding in China, its biggest market.
Volkswagen's Chinese joint ventures will invest 22 billion euros in new production facilities and products by 2019, the company said.
(1 US dollar = 0.8049 euro)