VW Drives for Gains in Southern China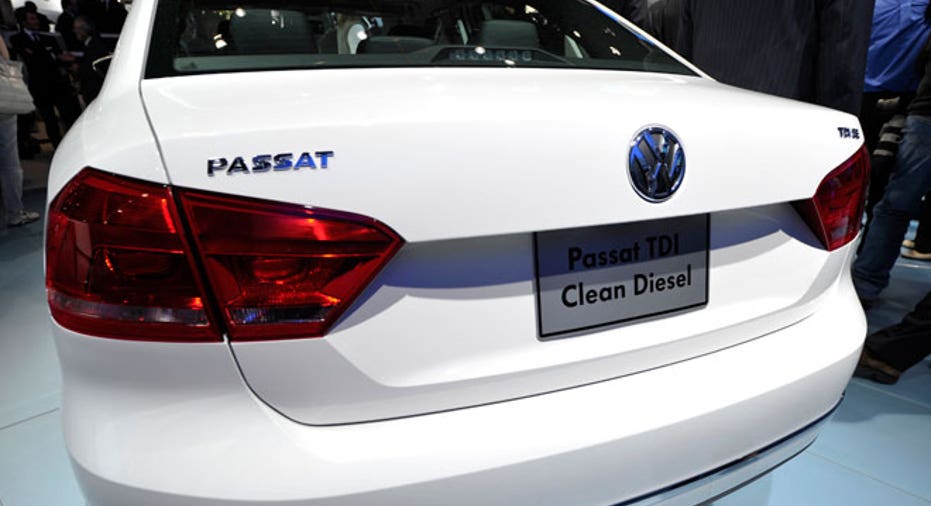 Volkswagen AG is taking market share from other foreign auto makers in relatively wealth southern China, as a slowdown in the world's No. 1 car market intensifies competition.
Southern China--the first part of the country to get rich after Beijing implemented market changes beginning in the late 1970s--has long been a crucial part of China's auto market. Guangdong province accounts for about 10% of all car sales, roughly the same as the 11% that the province contributed to China's total wealth last year.
After implementing what it calls its Go South strategy--consisting of increasing production and the number of dealers in the region--Volkswagen is making inroads. The German auto maker's market share there stood at 11.9% in the first eight months of this year, up from 8.7% in the comparable period of 2010, according to new data from Ways Consulting Co., an auto-research firm based in Guangzhou. The survey included manufacturing-heavy Guangdong province as well as the regions of Guangxi, Fujian and Hainan.
Volkswagen's strategy included building a new plant there and rapidly bolstering the number of dealers it had in the region. The company had been concentrated in the north and east, where its local partners were based when it first entered China. Jochem Heizmann, president and chief executive of Volkswagen Group China, said VW viewed its early presence in the south as insufficient. "Guangdong is such an important province and is developing so fast," he said.
The shift comes as China, long a source of rapid growth for global auto makers, begins to cool down. Passenger-car sales in China for the first 10 months of the year rose 9.8%, compared with double-digit gains in most recent years. Even in the booming south, car makers face some headwinds as more cities consider ways to curb pollution and congestion. In Guangzhou, strict car-license-plate restrictions are crimping sales.
Auto makers are now targeting each other's longtime areas of strength as well as still-developing cities in China's interior.
Much of Volkswagen's gain has come at the expense of Japan's auto makers, which came early to the region and have long depended on it for growth. The combined share of Toyota Motor Corp., Nissan Motor Co. and Honda Motor Co. fell to 29.1% from 34.6% over the same period.
The Japanese companies took a hit in China two years ago when a territorial dispute between Beijing and Tokyo intensified. Ways Consulting's Wang Guorui also cited the companies' relatively conservative approach to launching new products until recently as a fundamental reason for the Japanese brands' decline, and he predicted their market share will continue to fall.
In March, Cecilia Zhang, 29 years old, co-founder of an online events-management company, replaced her four-year-old Nissan Livina sedan with an imported Volkswagen Golf sedan after a collision in a parking lot that crushed the rear of the Livina. "Volkswagen is well known for its safety and performance," she said.
Nissan declined to comment Tuesday, while Toyota didn't respond. Honda said its sales in southern China had increased since last year, without giving specific figures.
Anti-Japanese sentiment has cooled somewhat, but some of the companies are still struggling to achieve their sales goals. For example, Nissan said its sales in China last month fell 9% from a year earlier. Nissan also cut its sales target for this year to 1.27 million vehicles from more than 1.4 million.
Volkswagen said Friday that it and its two Chinese joint-venture partners will invest an additional EUR22 billion ($27 billion) in China between 2015 and 2019. Previously, it said it would invest EUR18.2 billion there between 2014 and 2018.
The company's strategy included opening a new car plant with capacity of 300,000 cars a year last year in Foshan, just outside Guangdong's capital of Guangzhou. The plant produces Audi and Volkswagen brand cars. Currently, the Volkswagen group has production capacity of about 3.3 million vehicles in China.
In addition to producing more cars locally, Volkswagen has rapidly expanded the number of dealers it has in the south, which it defines as also including China's Zhejiang and Jiangxi provinces. By this summer, the number of Volkswagen brand dealers in southern China had increased 84% to 350 from 190 in 2009, according to the company.
Zhu Xuezhen, general manager of a dealer specializing in imported Volkswagens in Guangzhou's Panyu district, linked the brand's popularity in the region to increasing incomes spurring a consumer shift to quality.
In a nationwide survey by consulting company J.D. Power, 21% of people who purchased Volkswagens cited good vehicle quality as a reason for purchase. For Japanese brands that figure was 15%.
Liu Weihua, 42, is a self-proclaimed fan of German products, an affinity that extends from his Leica camera to his Volkswagen Phaeton sedan--the seventh Volkswagen car he has owned in the past 15 years. He said he likes Volkswagens for their ease of maneuvering and the overall driving experience. "They have very simple, nice control panels, attractive interiors and good power transmissions," he said. "But they could be cheaper."
Other car buyers point to Volkswagen becoming a victim of its own success in the region. Guangzhou resident Liang Yanjie, 26, said he isn't considering buying. "Volkswagen is slow to deliver its cars to customers, and too many people drive them," he said. Volkswagen said its cars are popular in China and that delivery time depends on the model.
(Rose Yu in Shanghai contributed to this article.)