VW CEO says not open to merger talks with Fiat Chrysler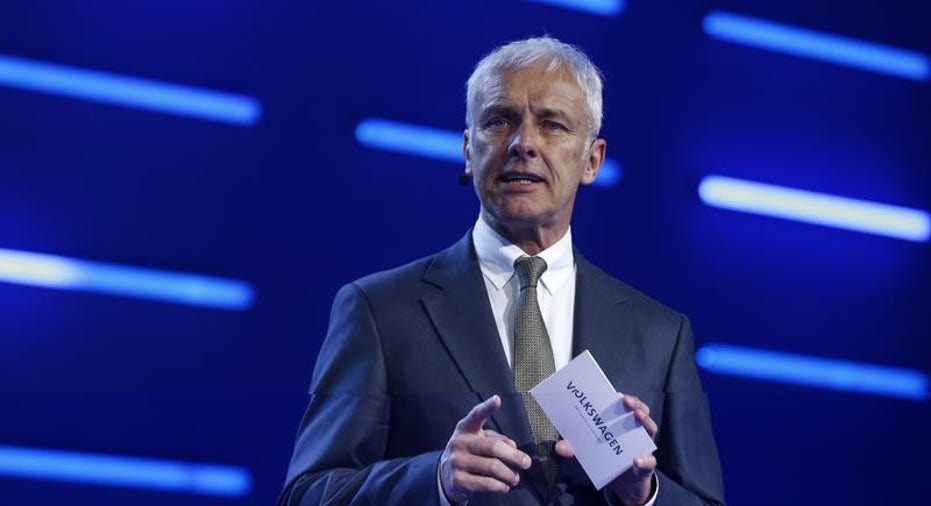 GENEVA, Switzerland (Reuters) - German carmaker Volkswagen is not open to merger talks with Italian rival Fiat Chrysler , Chief Executive Matthias Mueller said on Wednesday, rebuffing an overture from FCA CEO Sergio Marchionne.
"We are not ready for talks about anything," he told Reuters on the fringes of the Geneva auto show. "I haven't seen Marchionne for months."
"We have other problems," Mueller added.
Marchionne said on Tuesday at the show Volkswagen could be an attractive prospective partner and may be interested in talks.
He has long advocated more car-industry mergers and has been rejected more than once by General Motors , which this week agreed to sell its European unit, Opel, to France's PSA Group .
(Reporting by Andreas Cremer and Ilona Wissenbach; Writing by Georgina Prodhan; Editing by Christoph Steitz)