Volkswagen CEO gets 7.78 million euros in pay and benefits for 2016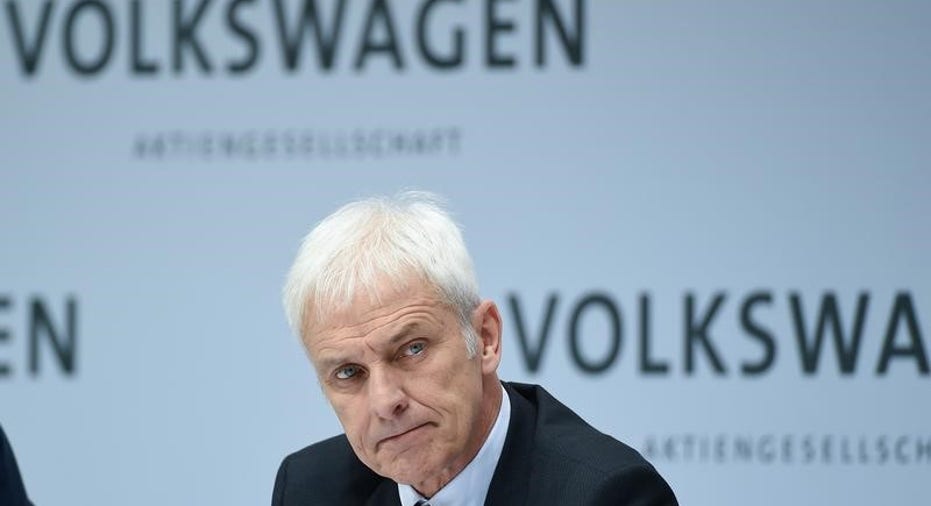 Volkswagen Group's Chief Executive Matthias Mueller was awarded 7.78 million euros ($8.28 million) in pay and benefits for 2016, up from 4.17 million euros in total remuneration awarded a year earlier, the company's annual report showed on Tuesday.
Mueller was not awarded a full year's CEO pay for 2015 since he only took over as chief executive in September following the resignation of his predecessor Martin Winterkorn, who was forced out in the wake of a diesel emissions cheating scandal.
VW overhauled its bonus and executive pay policy in February this year to cap total pay for its chief executive at 10 million euros ($10.6 million) and other top managers at 5.5 million euros.
VW brand chief Herbert Diess saw his total remuneration for 2016 fall to 3.93 million euros, down from 7.13 million in 2015, the annual report showed.
(Reporting by Andreas Cremer and Edward Taylor, editing by Louise Heavens)