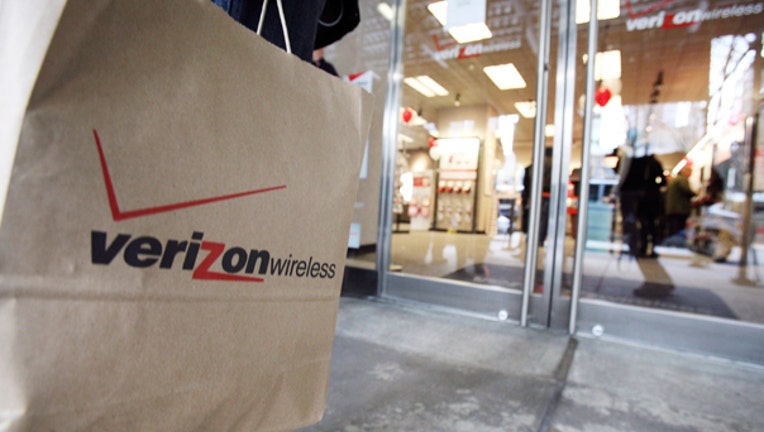 Vodafone's plan to boost investment in broadband and superfast mobile networks after its $130 billion megadeal with Verizon could put pressure on its European competitors to increase their own spending.
Under its "Project Spring", Vodafone plans to raise its capital expenditures by 6 billion pounds ($9.34 billion) over three financial years to improve its networks across Europe and in emerging markets including India, South Africa and Turkey.
With booming growth in data consumption by smartphones, tablets and other connected devices, network quality is becoming more and more important in the fight to win and retain customers.
Vodafone's Chief Executive Vittorio Colao said the mobile operator's large competitors would likely follow its example in increasing spending on their networks.
"With the advent of 4G, there is a window for number one or two players in each market to spring ahead and put more space between us and smaller players," he told analysts on a call on Tuesday.
"The operators with bigger shoulders will follow us, while the smaller ones or the ones who are more financially constrained may not be able to."
The pressure from a stronger Vodafone is likely to be toughest for Telefonica in Spain, Germany, and Britain and Telecom Italia in Italy. Both groups have high debt levels that they have been trying to pay down.
Vodafone said roughly half the money from Project Spring would go to mobile networks in Europe and elsewhere. It aims to expand 4G coverage to more than 90 percent of the population by 2017 in its five main European markets - Germany, Britain, Italy, Spain and the Netherlands.
Up to a quarter of the cash will be spent on investing in services for businesses, such as cloud computing, improving its stores, both bricks and mortar and online, and on modernizing its customer support systems, the company said.
The remainder of the money will be spent on improving high speed broadband, the latest sign of how once mobile-focused Vodafone has pivoted to fixed-line services.
In June, Vodafone agreed to buy Germany's largest cable operator, Kabel Deutschland, for 7.7 billion euros to help defend itself against mounting competition in its most important market.
Colao said Vodafone would continue to take a market-by-market approach on whether to buy fixed-line assets, build them alone or with partners, or keep renting capacity from competitors.
Bankers have said Vodafone could spend heavily on further acquisitions with the proceeds from the Verizon sale, such as Italy's Fastweb, which is owned by Swisscom, and Spanish cable operator Ono.
Colao played down such talk. "We have no intention to throw money away so we will be disciplined. The decision is not an emotional one - if buying assets is too expensive then we will build them."
Vodafone spent 6.3 billion pounds on network investment in its last fiscal year, so the three-year uptick does represent a significant new effort for the group. But according to Bernstein Research, Vodafone's capital expenditure-to-sales ratio, the industry metric used to compare investment levels, has slightly trailed the average of European telecom operators since 2007.
With Project Spring, Vodafone's network investments will be higher than those of rivals. Bernstein analysts said some is catch-up spending for the last two years when the British group had a 13 percent capex-to-sales ratio versus an industry average of 15-16 percent.
Vodafone said it would provide details on the financial returns to be generated by the new investment program in November at its next results publication.
Vodafone shares were down 3.4 percent at 10:58 GMT, while the European telecoms index was down 0.6 percent. ($1 = 0.6425 British pounds)