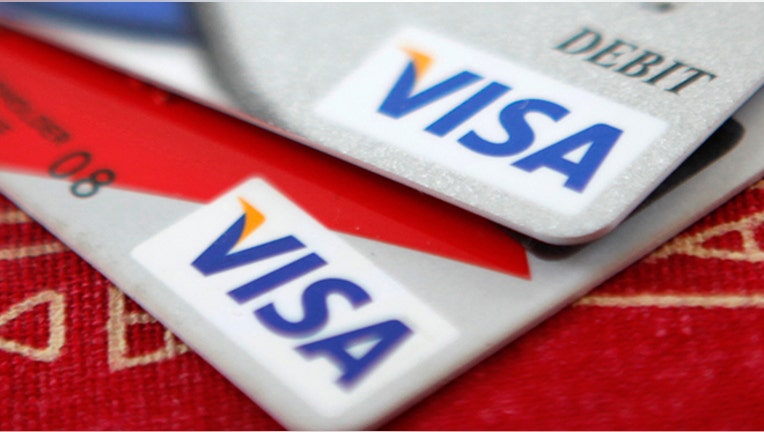 Visa Inc (NYSE:V), the world's largest credit and debit card company, said its revenue growth would slow this quarter due to a strong U.S. dollar, sending the company's shares down about 3 % in extended trading.
Visa, which also reported a 26 % rise in quarterly profit, said on a post-earnings conference call that it expected third-quarter revenue growth to be in "mid-single digits" in %age terms.
The company's revenue growth slowed to 7 % in the second quarter ended March 31 from 11 % in the first quarter.
Total payments volume grew about 12 % on a constant dollar basis to $1.1 trillion in the second quarter, but cross-border volume rose just 8 % as the U.S. currency strengthened.
Visa and rival Mastercard Inc <MA.N> have been helped by increasing consumer spending in the United States and a shift to plastic payments in emerging markets.
Total transactions processed on Visa's network rose 11 % in the second quarter.
Net income attributable to the company rose to $1.60 billion, or $2.52 per Class A share, from $1.27 billion, or $1.92 per Class A share, a year earlier.
Visa earned $2.20 per share, excluding a tax benefit of $218 million in the quarter.
Total operating revenue increased to $3.16 billion from $2.96 billion.
Analysts on average had expected a profit of $2.18 per share on revenue of $3.19 billion, according to Thomson Reuters I/B/E/S.
Shares of Visa, which has a market value of $132.31 billion, closed at $209.40 on the New York Stock Exchange on Thursday. The stock has fallen 6 % so far this year.
(Reporting by Aman Shah in Bangalore; Editing by Savio D'Souza and Kirti Pandey)