Visa's Earnings Drop on Higher Expenses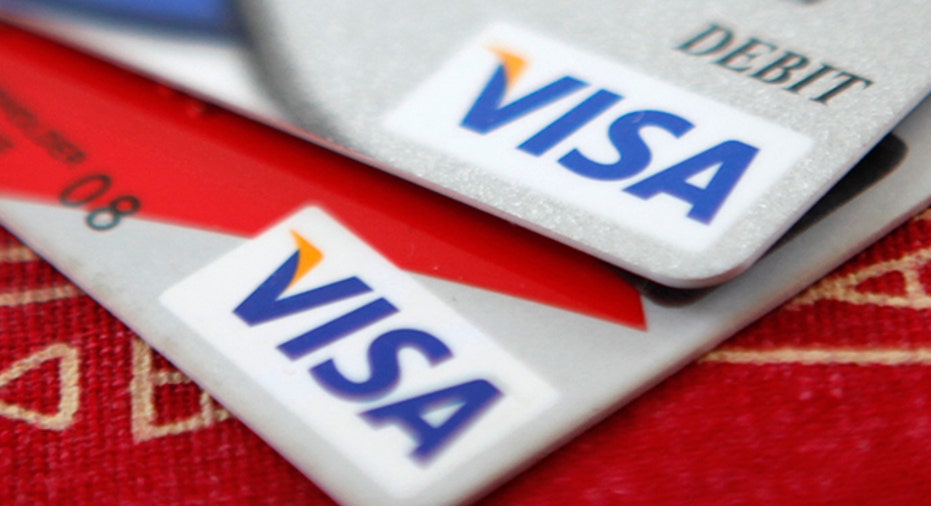 Visa Inc. said its earnings dropped 3% in the latest quarter on higher expenses, though revenue climbed thanks to higher payment volumes.
Shares declined 1.1% to $65.35 in after-hours trading, even as the top- and bottom-line results beat Wall Street Estimates.
Chief Executive Charlie Scharf said the company performed well even as the negative impacts from the strengthening of the U.S. dollar and lower gasoline prices continued to pressure its revenue growth.
Based in Foster City, Calif., Visa is the largest U.S. payments network. Visa and competitor MasterCard Inc. don't issue cards or set interest rates, but they charge fees to financial institutions for transactions that travel over their networks.
Last month, Costco Wholesale Corp. said Visa, along with Citigroup Inc., won the sought-after contract for its credit-card business, replacing American Express Co., in a move that will significantly expand the kind of plastic that is accepted at the warehouse giant. Starting on April 1, 2016, Visa will be the only brand accepted at Costco.
In the latest quarter, payment volume grew 11% to $1.2 trillion in constant currency. Total transactions also rose 11%, to $17 billion. Data processing revenue increased 9% to $1.3 billion, and international revenue grew 11% to $964 million. Other revenue, such as the Visa Europe licensing fees, increased 12% to $204 million.
Operating expenses, however, also increased, up 1% to $1.1 billion due mostly due to increased personnel, partly offset by the absence of large marketing events such as the 2014 Olympics in Sochi, Russia, or the FIFA World Cup.
In all, for the period ended March 31, Visa reported a profit of $1.55 billion, compared with $1.6 billion in the same period a year earlier. Per-share earnings were unchanged at 63 cents. Revenue rose to $3.41 billion from $3.16 billion.
Analysts polled by Thomson Reuters projected earnings of 62 cents a share on revenue of $3.34 billion.
The company repurchased 16.2 million shares in the quarter and has $3.8 billion of remaining funds available under its current buyback plan.
Visa also affirmed its guidance for the year ending in September.
(By Angela Chen)