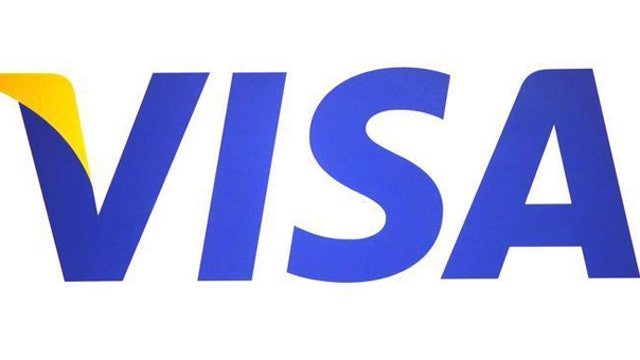 Visa (NYSE:V) swung back to a third-quarter profit and beat Wall Street expectations after taking a significant settlement charge a year earlier, while revenue and payments volume continued to show solid growth.
The world's largest payments network reported a profit of $1.23 billion, or $1.88 a share, compared to a year-ago loss of $1.84 billion, or $2.74 a share. Analysts were looking for per-share earnings of $1.80.
The year-ago period included a $4.1 billion charge related to a settlement of merchant lawsuits over credit-card transaction fees.
Excluding the charge, Visa's profit rose 16% year-over-year.
Revenue climbed 17% to $3 billion, also easily surpassing estimates of $2.89 billion.
Visa said it expects annual net revenue growth of about 13% going forward.
"We remain committed and focused on our long-term strategic goal of supporting our issuers, acquirers, merchants and government partners through flexibility and innovation in electronic payments," Visa Chief Executive Charlie Scharf said in a statement. "We are accelerating opportunities to expand our network through mobile, eCommerce and data-driven solutions, while continuing to deliver value to our shareholders."
Transaction volume in the latest period grew 14% to 15 billion. Payments volume climbed 13% to $1.1 trillion.
Visa, which reaffirmed its outlook for 2013, also said its board approved a new $1.5 billion share repurchase program.
Shares jumped 2.3% to $191.00 in after-hours trading Wednesday.