Visa Posts 3Q Beat, Lowers 2014 Revenue Outlook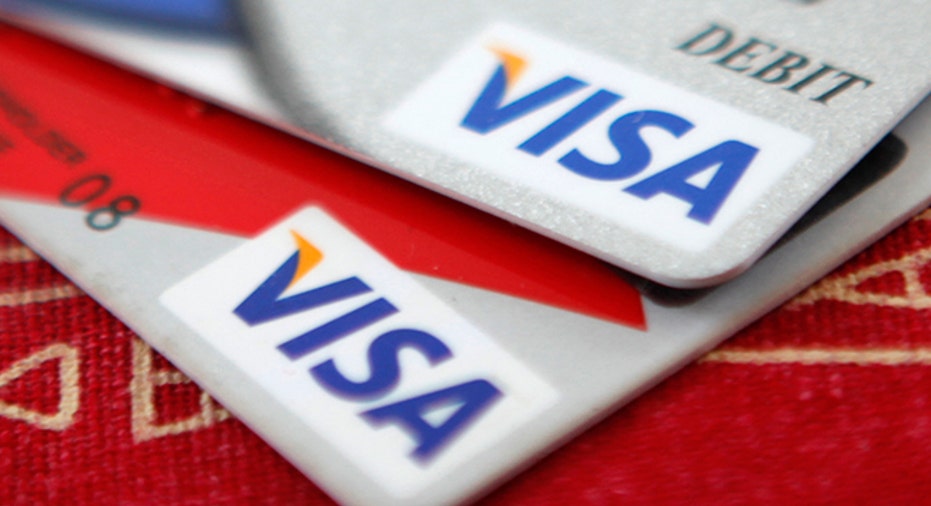 Visa (NYSE:V) saw its third-quarter profit climb 11%, thanks to an increase in credit-card transactions.
The company said Thursday it earned $1.36 billion, or $2.17 a share, compared to a year-ago profit of $1.23 billion, or $1.88 a share. Revenue jumped 5.1% to $3.16 billion.
The results beat Wall Street expectations. Analysts projected per-share earnings of $2.10 and revenue of $3.15 billion.
Visa, the world's largest payments network, said it processed 16.7 billion transactions during the latest period, up 11% year-over-year. Payments volume also increased 12% to $1.2 trillion. Cross-border volume growth was 7% on a constant-dollar basis.
Service revenue was up 9.2% at $1.42 billion. Data processing revenue checked in at $1.32 billion, an increase of 10.9%.
Total operating expenses fell 3.2% to $1.14 billion. Visa said the decline was primarily related to a reduction in personnel, marketing expense and professional fees.
"As expected, revenue growth was affected by a strong U.S. dollar and tepid growth from cross-border transactions. More importantly, global payments volume and processed transactions remained healthy and strong," Visa chief executive Charlie Scharf said in a statement.
Scharf added that some headwinds will likely continue in the short-term, but Visa anticipates driving growth through new products like Visa Checkout.
Visa updated a portion of its outlook. The company is calling for revenue growth of 9% to 10% for the full year, down from prior guidance of 10% to 11%. Per-share earnings are expected to increase 17.5% to 18.5%.
Shares dropped 2.7% to $216.69 in after-hours trading.