Visa, MasterCard Lose Ruling Versus Retailers Over Credit Card Fees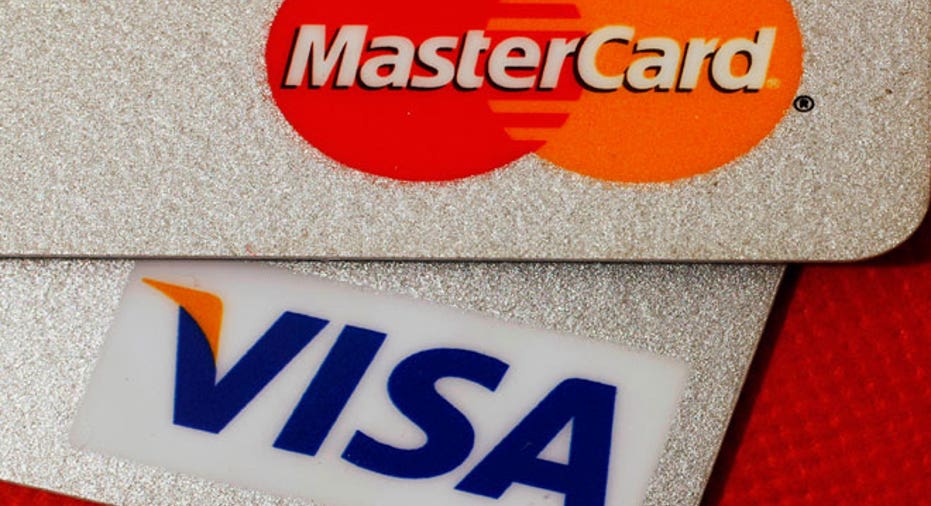 A federal judge declined on Friday to dismiss antitrust lawsuits filed against Visa Inc (NYSE:V) and MasterCard Inc (NYSE:MA) by retailers who opted out of an estimated $5.7 billion class action settlement in 2012 over transaction fees.
Retailers such as Target Corp (NASDAQ:TGT) and Amazon.com Inc (NASDAQ:AMZN) have accused Visa and MasterCard of fixing the fees charged to merchants each time their customers used credit or debit cards. They also alleged the two companies prevented merchants from steering customers to cheaper forms of payment.
U.S. District Judge John Gleeson of Brooklyn said on Friday the lawsuits could proceed, according to Jeffrey Shinder, an attorney for some of the retailers.
Shinder declined further comment.
In December, Gleeson approved an estimated $5.7 billion settlement between the two credit card companies and a nationwide class of merchants over similar allegations.
But thousands of retailers, including some of the biggest in the United States such as Wal-Mart Stores Inc, opted out of the settlement, complaining it was not adequate.
Those companies argued the settlement offered meaningless reforms that would not help them control the costs of accepting credit cards. Many of those retailers who objected to the settlement filed their own lawsuits.
A spokesman for MasterCard said in a statement that Gleeson's ruling on Friday was at earliest stage of the case.
"We look forward to putting this matter behind us and continuing to work productively with the merchant community," he said.
A Visa spokesman had no immediate comment.
The case is Payment Card Interchange Fee and Merchant Discount Antitrust Litigation - Opt Out Cases, U.S. District Court, Eastern District of New York, No. 14-01720.
(Reporting by Andrew Longstreth. Editing by Andre Grenon)