Visa Jumps on Person-to-Person Payment Bandwagon, Taking on PayPal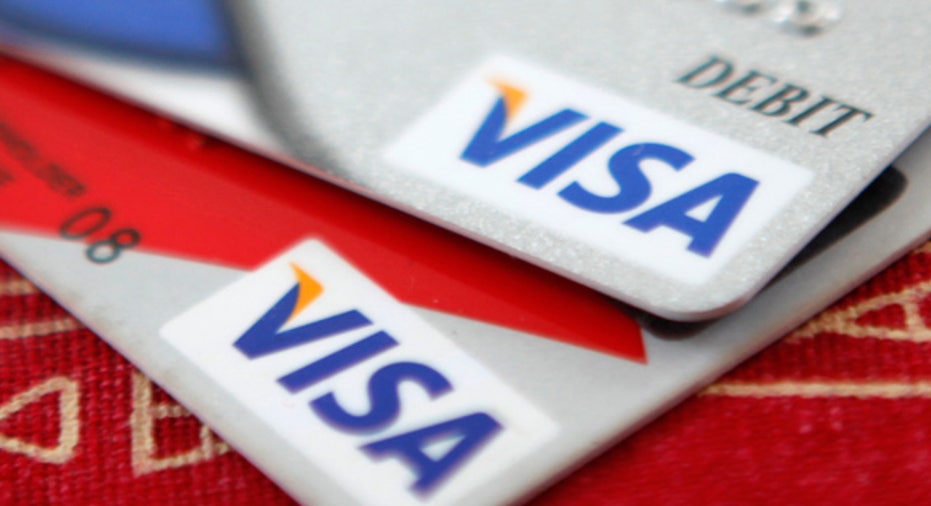 Say goodbye to check-writing.
Visa (NYSE:V) announced it's launching a new personal payments service for card holders to send money to each other electronically.
"By simply entering the recipient's 16-digit Visa account, email address or mobile phone number, consumers can send funds directly from their bank account to a recipient's Visa account," Visa said in a press release.
Visa card holders with eligible credit, debit, or even prepaid accounts can use the service to send funds to other consumers.
Visa, in the release, also announced an agreement with CashEdge Inc. and Fiserv Inc. (NASDAQ:FISV), which already provide person-to-person electronic payment services, letting them integrate with Visa's service.  Customers of banks that use CashEdge and Fiserv will be able to send money to Visa accounts, the release said.
CashEdge's service is called Popmoney, while Fiserv's is called ZashPay.
Visa isn't the first company to embrace electronic methods of person-to-person payments.  EBay's (NASDAQ:EBAY) PayPal has offered this service for years, letting eBay buyers send payments from their bank accounts to sellers on the auction site, but also letting people send money outside of eBay.
ING DIRECT, considered by many to be a pioneer of electronic banking, has also offered what it calls Person2Person payments for a while.
Person2Person, which is handled internally and not through a third party, lets customers send money to family and friends free of charge and at any bank in the U.S., not just ING DIRECT, Laura DiLello, an ING DIRECT spokeswoman, told FOX Business.
However, to send money to a non-ING DIRECT customer, an account number and routing number of the receiving account is necessary, she said.
DiLello also pointed out customers can use the service through ING DIRECT's mobile app.