Visa Buys Mobile Payment Firm for About $110 Million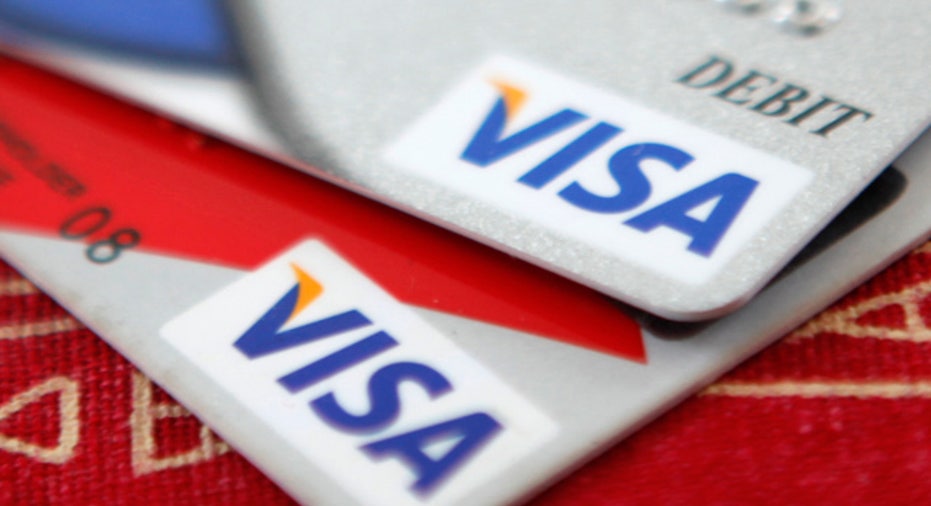 Visa (NYSE:V) inked a $110 million deal on Thursday to acquire mobile payment firm Fundamo as the card giant looks to cash in on the burgeoning mobile-payment world.
In addition to the all-cash deal for privately held Fundamo, Visa said it reached a long-term commercial pact with Montise to expand delivery of mobile financial services to banked Visa account holders.
Cape Town, South Africa-based Fundamo has more than 50 active mobile financial services deployments across 40 countries, including 27 in fast-growing Africa, Asia and the Middle East.
Those deployments have more than five million registered subscribers and the potential to reach 180 million.
The deal comes as a number of big players race to implement mobile-payment systems, including Google (NASDAQ:GOOG), Discover (NYSE:DFS) and Verizon (NYSE:VZ). Analysts have said the market for mobile payments could exceed $600 billion by 2016.
Combining Visas unparalleled network scale, global reach, extensive product suite and established financial institution relationships with Fundamos expertise in delivering mobile financial services in developing economies presents us with an important long-term opportunity to grow our business and drive financial inclusion in key geographic markets, CEO Joseph Saunders said in a statement.
Visa said Hannes van Rensburg, the CEO of Fundamo, and his management team have agreed to stay on and manage current and future Fndamo implementations.
Visa said it sees the Fundamo buy slightly eating into its 2011 EPS The companies said the acquisition is expected to close on Thursday.
Shares of Visa inched higher Thursday morning, gaining 0.12% to $76.80. The stock has rallied about 9% year-to-date.