Visa Beats 4Q Expectations on Earnings, Meets on Revenue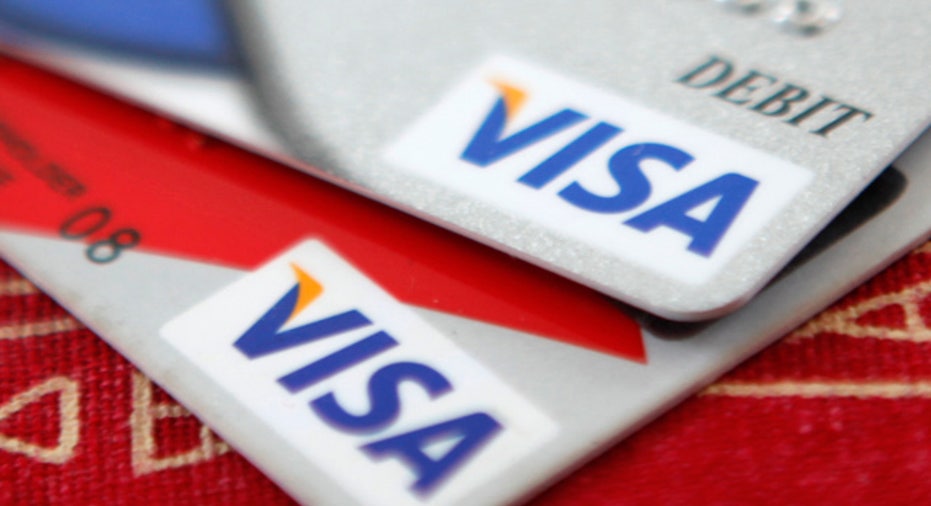 Visa Inc. (NYSE:V) weighed in with better-than-anticipated fiscal fourth-quarter earnings on Wednesday, but the shares edged lower in trading after the bell.
The payments processor posted a profit of $880 million and adjusted earnings of $1.27 a share, compared with year-ago earnings of $774 million, or $1.06 a share.
Revenue rose 13% to $2.38 billion, up from last year's net revenue of $2.12 billion.
The results were generally in-line with expectations, as analysts were looking for earnings of $1.25 a share on revenue of $2.39 billion, according to a poll by Thomson Reuters.
Total processed transactions rose 9% during the quarter to $13 billion. Fourth-quarter payments volume rose 14%, compared with the year-ago quarter's $970 billion.
For the new fiscal year, Visa projects annual net revenue growth in the high single-digits to low double-digits, meeting the Street's expectation for 10% revenue growth in fiscal 2012. The company expects adjusted earnings per share in the mid- to high-teens range for the year, also in-line with the Street's forecast for fiscal 2012 earnings of $5.69 a share, an increase of 14% from fiscal 2011 earnings of $4.99 a share.
"Visa continues to deliver strong results, with fourth quarter and full year performance reflecting a business that is both resilient and flexible enough to adapt and flourish in a changing business environment," said Joseph Saunders, Chairman and Chief Executive Officer of Visa, in a release.
The company also announced its Board authorized a $1 billion increase to its existing $1 billion share buyback program, which is in place until July 20, 2012.
Shares of Visa rose 1.5% in the regular session Wednesday, closing at $92.02. The stock was down 2.2% in after-hours trading after the release of results.