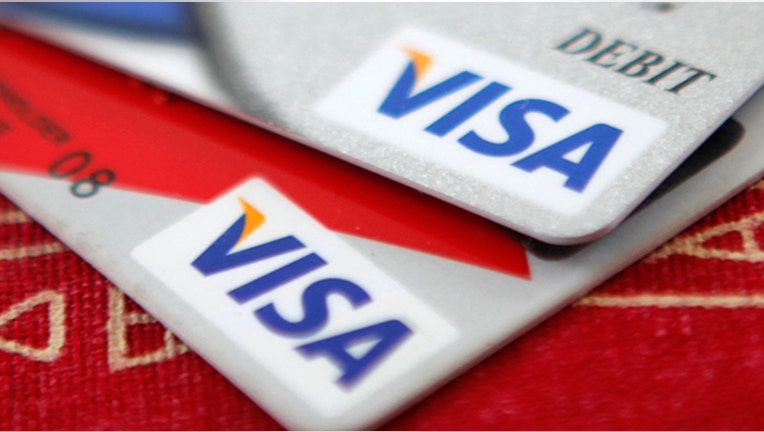 Visa (NYSE:V) reported a 28% decline in its fourth-quarter earnings amid a tough year-over-year comparison, while the company's revenue was lifted by a surge in credit card transactions.
In its first quarterly report since being added to the Dow Jones Industrial Average, Visa said its net income for the period was $1.19 billion compared to $1.66 billion a year earlier. Per-share earnings fell to $1.85 from $2.47.
Year-ago adjusted earnings, which excluded a favorable tax reserve benefit, were $1.54 a share.
Revenue rose 9% to $2.97 billion.
Visa's profit met Wall Street expectations, while analysts were looking for revenue of $3.02 billion.
The company benefited as consumers paid more with plastic in the latest period. Payments volume rose 13% to $1.1 trillion, as Visa processed a total of 15.5 billion transactions, up 14% year-over-year. Cross-border volume growth jumped 11%.
Service revenue was up 10% at $1.4 billion.
"We continued investing in high growth regions of the world, in products and technology to drive our performance, while maintaining disciplined expense control," CEO Charlie Scharf said in a statement.
Total operating expenses were $1.2 billion in the fourth quarter, a 1% increase.
Looking ahead, Visa expects net revenue growth in the low double-digits in 2014. The company affirmed its view for EPS growth in the mid to high teens.
Visa also said its board approved a $5 billion stock repurchase program.
Shares slumped after hours Wednesday, trading 2.6% lower at $198.50. The stock is up 34.2% this year.