Visa 2Q Beats Street, Card Use Up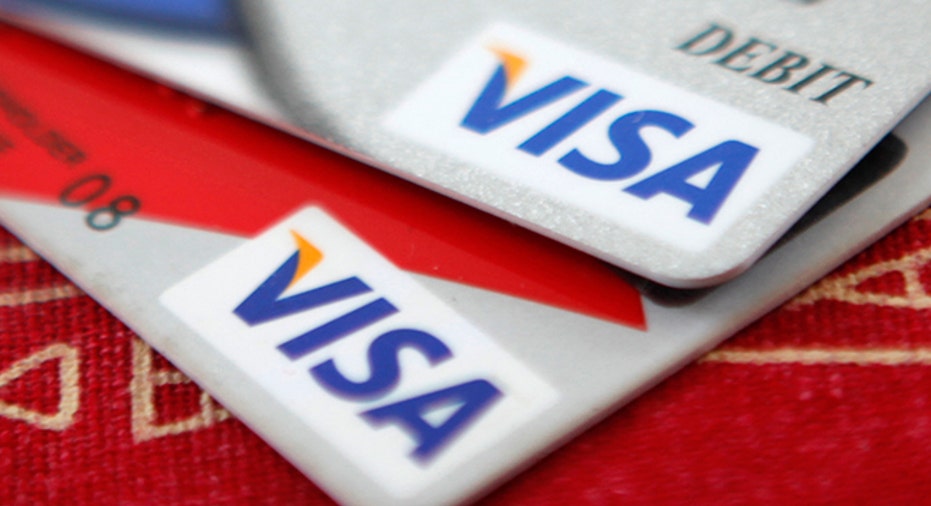 Visa Inc. (NYSE:V) easily beat forecasts for second-quarter financial results, as the company said card use surged in the quarter, and it lifted its view for full-year earnings per share.
The payments processor said it now expects full-year earnings-per-share growth in the high teens to low twenties on a percentage basis, up from its previous forecast for an increase in the high teens.  The view was in-line with expectations, as analysts were looking for full-year earnings growth of about 20%, with earnings per share of $5.98.
In the second quarter, Visa weighed in with net income of $1.29 billion, or $1.91 per share, up from year-ago profit of $881 million, or $1.23 a share.  On an adjusted basis, which excluded a one-time non-cash benefit, earnings increased to $1.60 a share.
Revenue rose 15% to $2.58 billion, up from year-ago sales of $2.24 billion. Analysts had projected earnings of $1.51 a share on revenue of $2.48 billion, according to a poll by Thomson Reuters.
The company said cardholder transactions rose 8% to $13 billion, as dollar volume of payments rose 11% year-over-year to $956 billion. The results follow the pattern set by payment-processing rival MasterCard (NYSE:MA) which also reported Wednesday and saw profits increase due to a growing number of transactions.
The company also said cross-border volume growth rose 16% on a constant dollar basis.
"Our strong financial performance this quarter was fueled by continued growth of U.S. credit products, strong cross border spending and expansion of Visa's core business in international markets," said Joseph Saunders, chairman and chief executive of Visa, in a statement.
Shares of Visa fell 90 cents, or nearly 1% in Wednesday's session, closing out the day at $122.19 a share. The stock rebounded in electronic trading after the market closed, rising $2.59, or 2%, on second-quarter financial results. So far this year, Visa shares are up 20%.